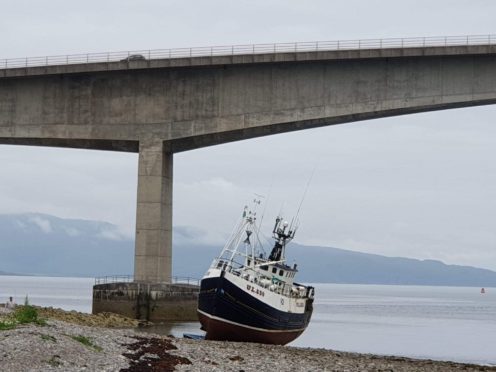 A fishing boat ran aground at Kyleakin on Skye in the early hours of this morning.
The Ullapool-registered vessel Prosperity was reported aground at 5.30am.
A Stornoway Coastguard spokesman said there were no injuries and no damage.
He added they were awaiting for high tide later in the day for the boat to be refloated.