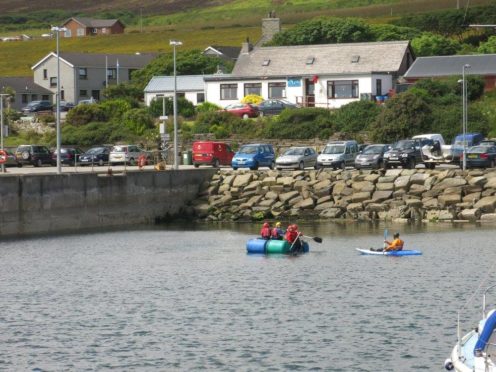 A parcel of land has been gifted to a community trust to build three two-bedroomed homes on an Orcadian island.
Orkney Housing Association Limited (OHAL) agreed to gift land to Rousay, Egilsay and Wyre Development Trust, at its last board meeting, so that islanders can progress a plan to bring more people to live on the islands.
Nicknamed the "Egypt of the North" for its archaeological importance, Rousay is the largest island in the Orkney archipelago, situated about two miles north of the Orkney mainland.
Helen Castle of Rousay, Egilsay and Wyre Development Trust said the land was a huge step in the right direction for new housing to be delivered on the island.
Ms Castle said: "OHAL have been very generous in gifting the land to the trust, we will pay the legal fees.
"Owning the land will make a huge difference in the way that we will be able to progress our plans to build three two-bedroomed properties with good-sized gardens.
"We are in the process of developing our planning application for the houses – and we have been working with the Rural Housing Fund to progress an application for the finance for the properties."
Ms Castle explained that the bulk of the money for the properties would hopefully come from a Rural Housing Fund application, while further money will be made available from the community-owned turbine.
Ms Castle continued: "While we have not yet finalised our housing policy, we have been assessing the housing on the islands and what we need for the future and to grow the population.
"As the houses are likely to only be two-bedroomed then we hope that they will be for people who maybe live in a larger property on the islands and would like to downsize – freeing up a larger family home, or a starter home for couples."
Craig Spence, chief executive of Orkney Housing Association (OHAL), said: "After being approached by the Rousay, Egilsay and Wyre Development Trust, our management committee agreed to the sale of a plot of land, at nominal cost, to allow the local community to develop their own affordable housing, adjacent to an existing OHAL development.
"This should enable them in encouraging people to move and settle on the island."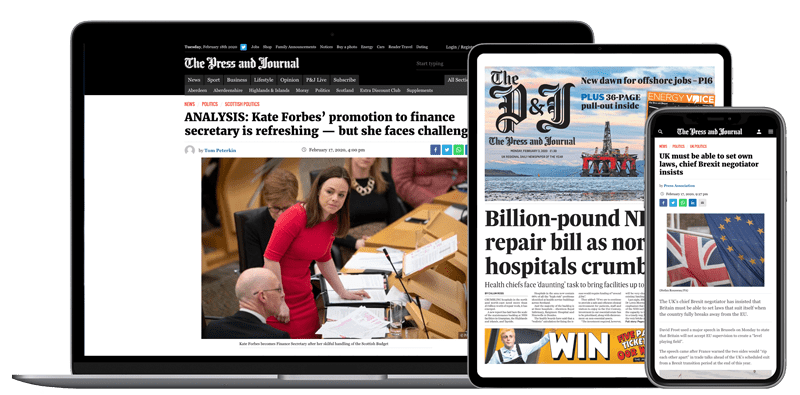 Help support quality local journalism … become a digital subscriber to The Press and Journal
For as little as £5.99 a month you can access all of our content, including Premium articles.
Subscribe