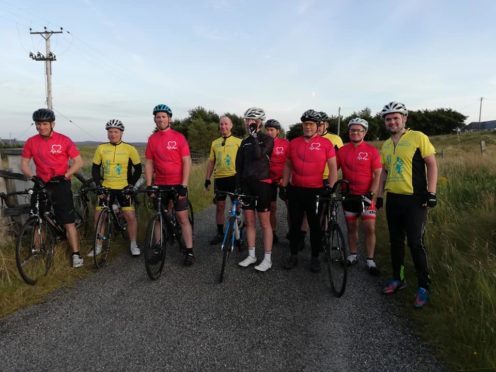 Employees from Stornoway Airport have cycled 100 miles from one island terminal to another in memory of one of their colleagues.
The group went from Benbecula Airport to Stornoway Airport on Saturday to honour the memory of Calum A MacLeod, who died early this year, whilst raising funds for the Western Isles Cancer Care Initiative (WICCI) and the British Heart Foundation.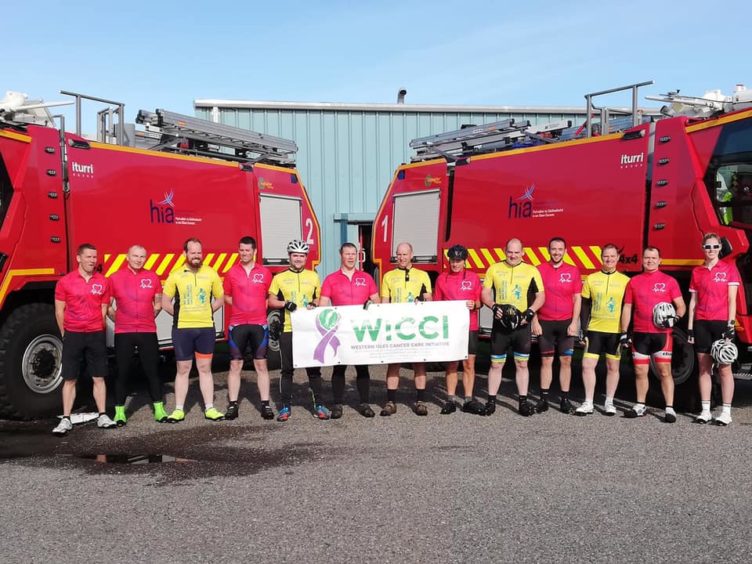 The challenge took the team of 13 more than seven hours to complete, and was the first time any of the members had completed a cycle of such a great distance.
Donald MacMillan, organiser of the event, said: "It all went really well. The hills of Harris were particularly challenging and even more so when we had already covered 65 miles by that point.
"The weather was brilliant and a few of us even got sun tans, which is almost unheard of for the Western Isles."
In a poignant tribute to their late colleague, the dedicated team stopped off at Mr MacLeod's home on their way back to Stornoway Airport.
Mr MacMillan added: "Calum had planned to join us on the cycle this year before his untimely passing, so we stopped outside his house as a wee nod to him and to show that he was in our thoughts."
So far the fundraising totals on thededicated online pageshave exceed £3,000 with Mr MacMillan expecting the tally to grow.
Mr MacMillan concluded: "None of this would have been possible without the help of our support crew and Duncan 'Cherry' MacLeod has done as much of the organising this year as I have and he deserves great recognition."