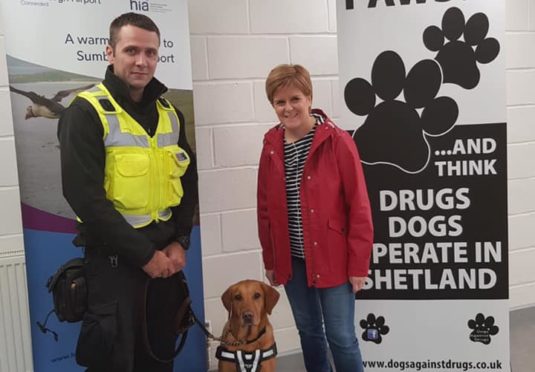 A charity whose sniffer dogs foiled attempts to smuggle £70,000 of drugs into Shetland are appealing to the justice secretary for cash to keep their operation going.
Charity Dogs Against Drugs has made the plea to Humza Yousaf amid concern about "dwindling" donations from corporate sponsors.
Last week, Shetland MSP Beatrice Wishart met with the justice secretary on the charity's behalf.
The organisation comprises of two handlers and four dogs, who work with the police to detect drugs destined for the islands and to protect Shetland from being a conduit for trafficking.
Costing around £120,000 a year to run, Dogs Against Drugs was founded in 2001 after a spate of drugs deaths on the islands. It also plays a key role in educating islanders of the dangers of illicit substances.
Project manager and dog handler Michael Coutts said the charity had made the plea as part of its planning for the future.
Last year, the Scottish Government gave £19,000 to the charity including £2,000 to evaluate the impact of the project. The government said the outcome of the evaluation exercise would help the organisation access other funding sources.
But Mr Coutts said: "We are finding it more difficult to access funding to keep our charity going. We have got a lot of funding through the oil and gas industry but that's dwindling. So we are looking to the Scottish Government to help us with some funding.
"We are in the early stages and the word is they (ministers) are receptive, but nothing's been signed off yet. We have received some public funding.  It has been ring-fenced, but costs have gone up and it hasn't gone up. So in real terms there hasn't been an increase."
Mr Coutts added: "From January until now we detected over £70,000 worth of drugs coming into Shetland. We are very keen that the justice secretary helps us to keep the longevity of the charity going. We are looking at the long-term."
Ms Wishart said Dogs Against Drugs did "indispensible" work, adding: "The organisation is operating in a state of uncertainty, because of funding insecurity. We cannot afford to lose this valuable service."
A Scottish Government spokesman said Mr Yousaf had "welcomed" the chance  to hear about the charity's good work.
She added:  "Organisations like Dogs Against Drugs can have a positive impact on drugs prevention and in raising awareness through education and outreach material."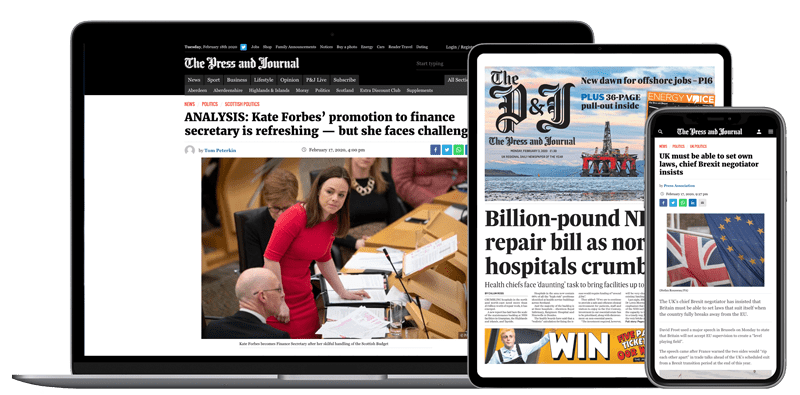 Help support quality local journalism … become a digital subscriber to The Press and Journal
For as little as £5.99 a month you can access all of our content, including Premium articles.
Subscribe