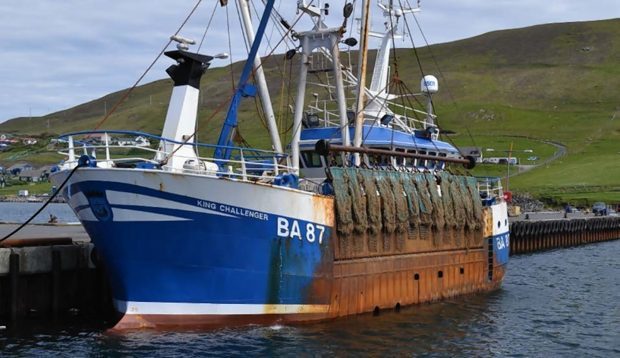 The death of a fisherman working off Shetland could have been avoided if he wore a lifejacket, a Fatal Accident Inquiry has found.
As a result a sheriff has called for it to be mandatory for all fishermen to wear a lifejacket while working on deck.
Scott James Rennie, 31, died on June 23, 2016, at the Gilbert Bain Hospital in Lerwick.
An hour before his death he was working on the fishing vessel King Challenger. The vessel was fishing for scallops approximately 12 nautical miles south west of Scalloway when the accident took place.
In a determination written following a FAI at Lerwick, Sheriff Ian Hay Cruickshank confirmed that the cause of Mr Rennie's death was immersion in sea water.
Mr Rennie, from Newtown Stewart, drowned after he was knocked into the sea while standing on a tipping door repairing a dredge bag.
The boat rolled in a swell. This caused an unsecured tow bar to swing, striking him on the body or legs causing him to fall into the sea.
Sheriff Cruickshank writes: "A number of precautions could reasonably have been taken. Had these precautions been taken, they might realistically have resulted in death, or any accident resulting in death, being avoided.
"The precaution which could reasonably have been taken that might realistically have resulted in the death being avoided was a requirement for crew members to wear a lifejacket or a personal flotation device while on deck.
"In so far as it has not already been implemented by statute or regulation, the wearing of a lifejacket or personal flotation device whilst working on the deck of a fishing vessel, should be a mandatory requirement throughout the fishing industry."
The sheriff found that defects in the system of working by boat owners West Coast Sea Products Limited contributed to the death.
He said they failed to adequately risk assess the dangers of working on a tipping door and identify safe working practices for repairing dredge bags whilst at sea.
Another relevant factor, the FAI found, is that there is a lack of appreciation or understanding amongst fishermen about the effects of cold water shock and how difficult it can be to recover a casualty from the water.
The sheriff made further recommendations about working practices, including that crewmen avoid standing on the tipping door while at sea, and if they must they should wear a safety harness.
The fatal accident inquiry heard that Kirkudbright-based West Coast Sea Products had made the wearing of lifejackets mandatory for its crewmen after Mr Rennie's death.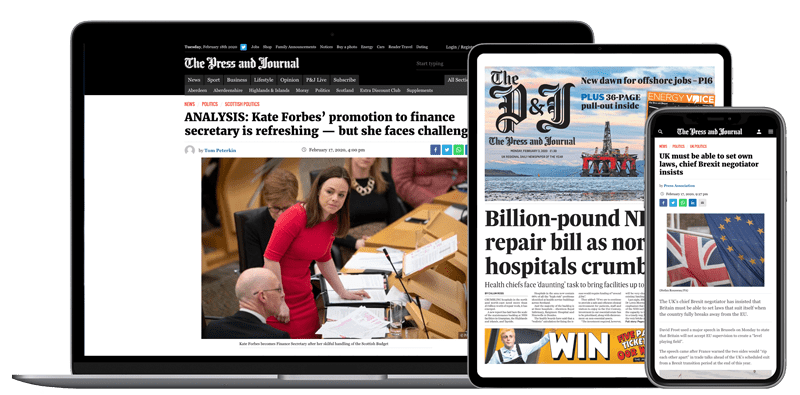 Help support quality local journalism … become a digital subscriber to The Press and Journal
For as little as £5.99 a month you can access all of our content, including Premium articles.
Subscribe