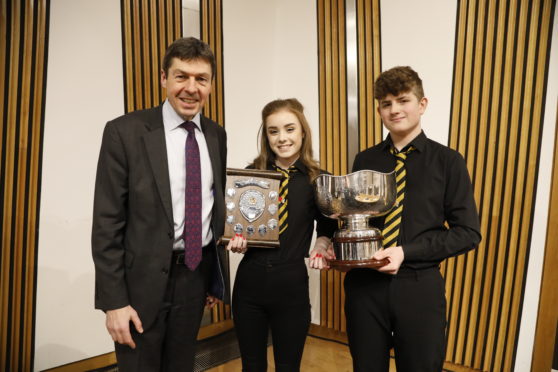 Preparation is underway for National Gaelic Schools debate, now in its twentieth year.
The competition gives pupils a chance to showcase their debating skills, and meet other pupils with Gaelic from across Scotland.
This year around 40 pupils from across Scotland, in 16 teams and from 13 schools will travel to compete against each other in Stornoway and in Edinburgh.
The first two rounds will be held in the Town Hall in Stornoway on Tuesday November 5 and Wednesday November 6.
All the schools will participate in debates over the two days, with the four teams with the highest points, across the two days, progressing to the final stages which will be held in Edinburgh on December 4-5.
The final will take place in the Main Debating Chamber of the Scottish Parliament, ​as part of the Parliament's 20th anniversary commemoration events.
This year's judges are Agnes Rennie, Boyd Robertson and Iain Stephen Morrison.