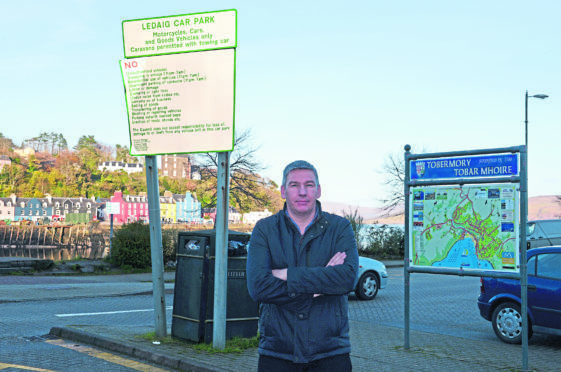 Communities on Mull and Iona have demanded an urgent independent inquiry into a flawed parking management exercise carried out by Argyll and Bute Council.
Chief executive Cleland Sneddon was forced to apologise after the move – which would have seen a £9 per day parking charge introduced in remote rural communities – was legally challenged by locals.
The traffic regulation order which was passed in June was revoked last month.
Islanders are now refusing to co-operate with the authority's internal inquiry, which will see council officials and specific councillors responsible for the proposals undertake a review of their own work.
Adrian Stephens of Mull Community Council said: "This is a spectacular smokescreen and a stitch-up. It is completely absurd. How can councillors and staff at all levels who got it so badly wrong possibly have any involvement let alone be in charge of a review into their own failures?"
Earlier this summer, the council issued an unprecedented "unreserved" apology to the people of Mull and Iona, after its misguided attempt to inflict parking charges.
The proposal would have seen considerable fees imposed at the islands' lifeline ferry ports of Craignure and Fionnphort, on which the island communities are completely reliant, and at the town of Tobermory.
In his public apology, Mr Sneddon said: "We have to apologise unreservedly to the people of Mull and Iona … for a flawed exercise – with our biggest regret being the negative impact this has had on relationships between residents of Mull and Iona, and the council."
Michael Russell, MSP for Argyll and Bute, said: "An independent inquiry is the only way to restore any sort of trusting relationship between the communities and those who are meant to have their best interests at heart and I wholeheartedly support the people of Mull and Iona in their demand for one. Anything less will be a whitewash."
Neil Morrison, one of the campaigners, from Tobermory, said: "We have written to the chief executive demanding an external inquiry led by a competent neutral individual. We are ready to agree terms of reference and help the council to turn this nightmare into a positive legacy."
A council spokesman said: "The council's review is all about improving how we engage with our local communities on traffic regulation orders and more widely. These community groups have a key role to play in this. It would be very disappointing if they turned down this opportunity to work with us for the benefit of Mull and Iona. We would welcome their input, and our invitation to get involved remains open to them."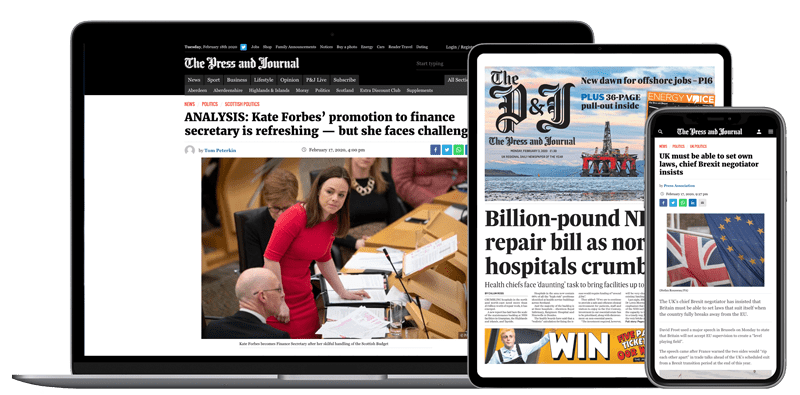 Help support quality local journalism … become a digital subscriber to The Press and Journal
For as little as £5.99 a month you can access all of our content, including Premium articles.
Subscribe