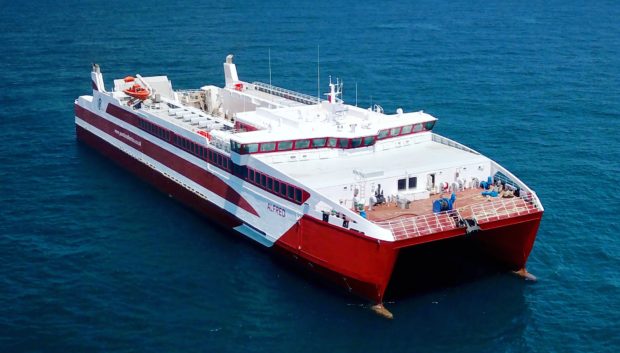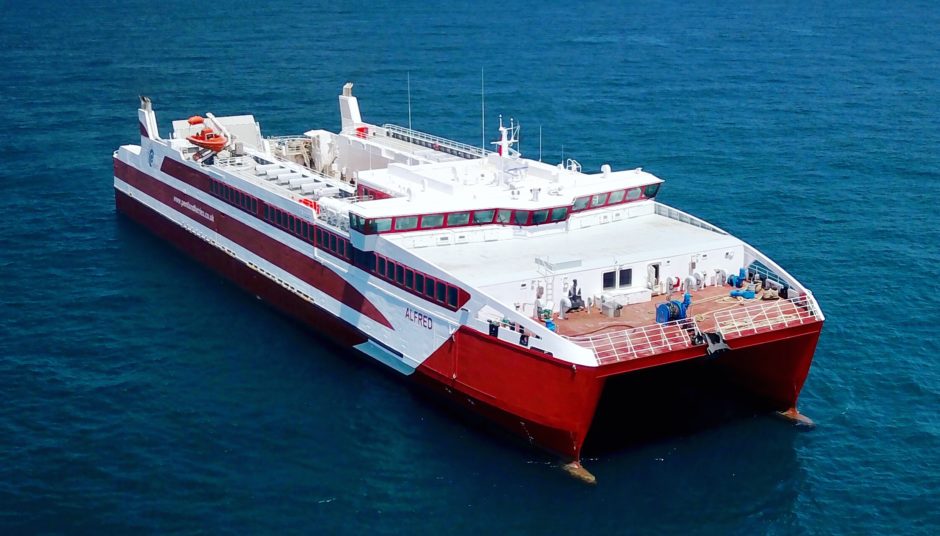 The most environmentally-friendly ferry enters service today on a route connecting Orkney with the Scottish mainland.
The MV Alfred will operate on the St Margaret's Hope, Orkney, to Gills Bay, north east Scotland, route.
The ship will leave St Margaret's Hope on its inaugural trip at 1pm.
Pentland Ferries managing director Andrew Banks, said: "We are delighted to be welcoming passengers on board the ship today. We're confident that they will love the high quality of the new facilities and the improved capacity onboard.
"From first inception to the start of service has been a particularly long journey, and one that we could not have done without the support of many people along the way, particularly our own dedicated team and family members.
"Our green credentials are very important to us, so we are proud to be introducing a vessel that is particularly low in terms of fuel consumption and emission levels.
"These efficiencies sit at the centre of a much wider energy-efficient drive by Pentland Ferries, which includes reducing waste, using low energy lighting, recycling, and switching to wind power, wherever possible."
He added: "We know that visitors coming to our islands look for service and facilities of the very highest standard.
"Increasingly, they are also looking for a service which has the strongest possible environmental credentials.
"We are very pleased, therefore, to see the MV Alfred delivering all of these qualities and to be, literally, the flagship of a service that is truly breaking new ground on all counts."
Pentland Ferries has a wind turbine for feeding power to the offices, shore base and to the ship when it's docked overnight.  The MV Alfred has energy efficient LED lighting throughout