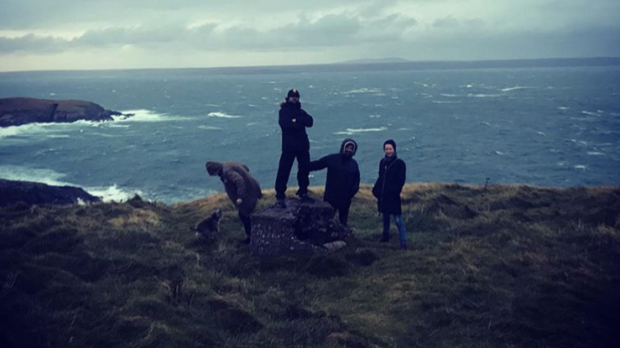 Islanders on Lewis are being warned of minor traffic disruption as film production Wise Blood films at various locations in the coming weeks.
The love story stars Bouli Lanners in the lead role. He is flanked by British actress Michelle Fairley, best known for her role as Catelyn Stark in Game of Thrones and Julian Glover of Game of Thrones and Indiana Jones.
The north-west section of Pentland Road in Carloway will be closed from 7.30am – 5pm today.
There will be traffic control on the B895 Gress to Tolsta road on Thursday and Friday.
Parking restrictions will be in place on South Beach Street, Stornoway on Saturday.
Friday November 15 will see traffic control on the A866 at Flesherin, Point.
In Stornoway there will be parking restrictions at South beach on the morning of Monday November 25 and traffic control from North Beach Street to South Beach Street in the afternoon.
There will be more traffic control in Cromwell Street, Stornoway on Thursday November 28.
Western Isles Council said this is subject to change. The production is making a donation to local community causes.
A spokesman for Western Isles Council said: "We are delighted that Wise Blood have chosen to come to Lewis.
"We recognise that there can be low-level disruption for local residents and we are grateful for people's patience and co-operation with that aspect of the project."