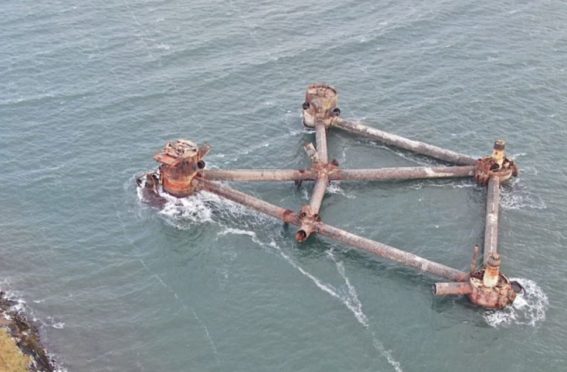 An investigation has been launched into why the remnants of the Buchan Alpha rig broke free from its berth at Dales Voe at the weekend in strong winds.
Lerwick Port Authority said no-one was on board the structure at the time of the incident, while no shipping was affected.
The authority confirmed the area is not in a navigation channel and not a hazard to shipping.
The remains of the floating production unit, which started being decommissioned at Dales Voe in 2017, drifted around one kilometre across the voe near to land at Califf overnight from Saturday into Sunday.
Lerwick Port Authority, which operates the Dales Voe facility, confirmed there is "no threat of pollution" and that the structure appears stable.
The Buchan Alpha rig, which weighed 12,000 tonnes before it was dismantled, is being decommissioned by Veolia in partnership with Peterson.
"A response plan is being be developed by Veolia/Peterson, including a survey when weather improves," the port said.
"The cause of the incident will be fully investigated."
A Veolia-Peterson spokesperson said on Monday: "Yesterday in severe weather conditions the final pontoon section of an ex-North Sea platform detached from its moorings and grounded in Dales Voe, Shetland.
"There have been no injuries or further incidents and a full investigation is under way."
A notice to mariners has been issued by Lerwick Port Authority to warn them there is a "large unmarked and unlit steel structure aground in 7-8m depth of water".
The Buchan Alpha produced 150 million barrels of oil over its 36 year lifespan before it ceased production in May 2017.
It was the first major North Sea floating production facility to be decommissioned in Scotland.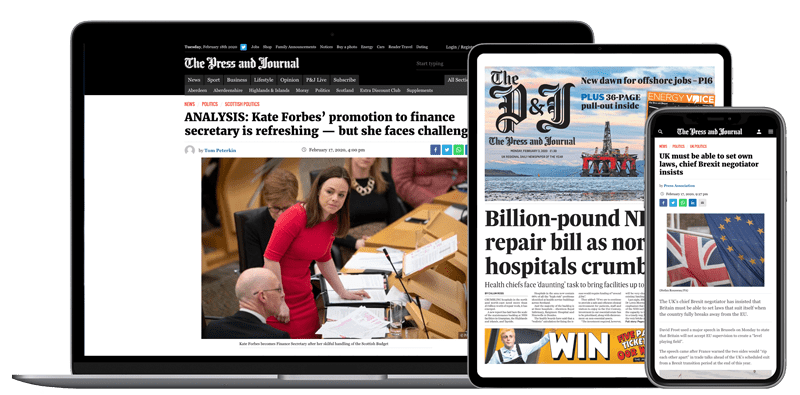 Help support quality local journalism … become a digital subscriber to The Press and Journal
For as little as £5.99 a month you can access all of our content, including Premium articles.
Subscribe