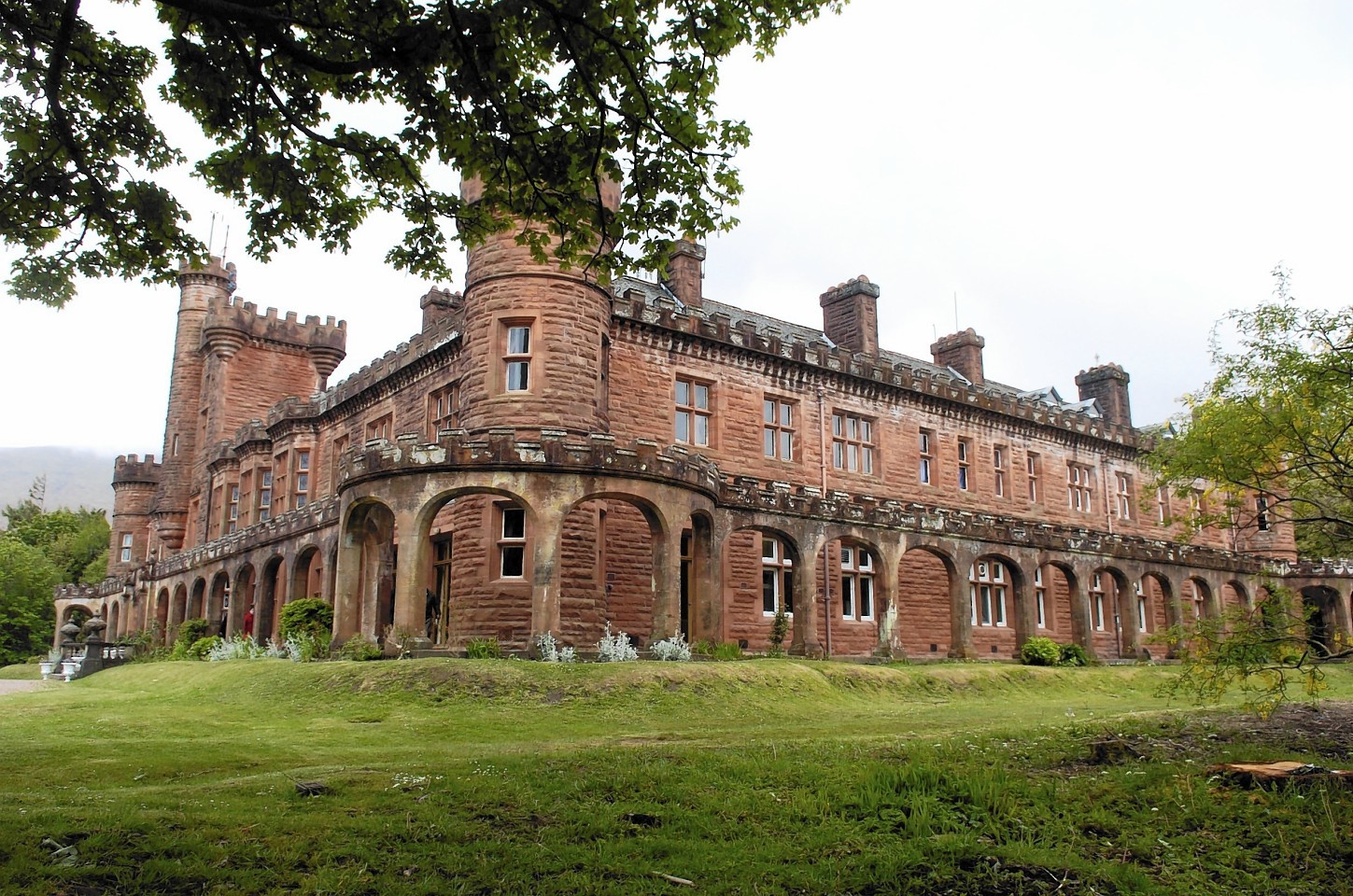 Campaigners seeking an asset transfer of "rundown" Kinloch Castle on Rum expressed "extreme disappointment" after their request was refused by Scotland's environmental agency.
Scottish Natural Heritage (SNH) announced its decision to refuse the request by Kinloch Castle Friends Association (KCFA).
SNH acquired Kinloch Castle in 1957 when the Nature Conservancy Council purchased the Island of Rum as a National Nature Reserve from its original owners – the Bullough family.
Previously, the castle was used as a hotel, bar and hostel and continues to be a visitor attraction, with castle tours during the summer season.
The hostel closed in 2015 and since then SNH has had no operational need for the building.
Nick Halfhide, SNH's director of sustainable growth, said: "Scottish Natural Heritage has reached a decision to refuse the asset transfer request for ownership of Kinloch Castle.
"Having carefully considered all the evidence presented, we concluded that the merits of the request fell short of the necessary requirements for a successful asset transfer application.
"KCFA carries out a range of important work and we fully understand that they will be disappointed by this decision. We hope that it does not discourage them from engaging with SNH and partner organisations which are looking to secure the best interests for the castle."
KCFA submitted the bid for asset transfer after SNH declared that that the organisation had no further need for the castle, which had at one time been run as an upmarket hotel and hostel providing accommodation for up to 56 people.
The campaign group said visitor numbers to the nature reserve have halved because of a lack of accommodation while doubling in neighbouring Eigg and in the West Highlands.
They say that since closure the castle has deteriorated substantially with repeated outbreaks of wet and dry rot, and water ingress.
A KCFA spokeswoman said: "If this castle was on the mainland there would no question about its continuing survival.
"We are determined to continue to fight for the castle and the opportunities which our business plan provides to contribute to the economic regeneration of the island and the wider community.
"We have identified potential alternative sources of funding, and we will be pursuing further discussions with SNH and the Scottish Government."
KCFA claim restoration of the castle would increase visitor numbers and create employment opportunities for up to 50 people.
The asset transfer set out KCFA's proposals to use the building, following restoration, as a bed and breakfast with bistro and bar.