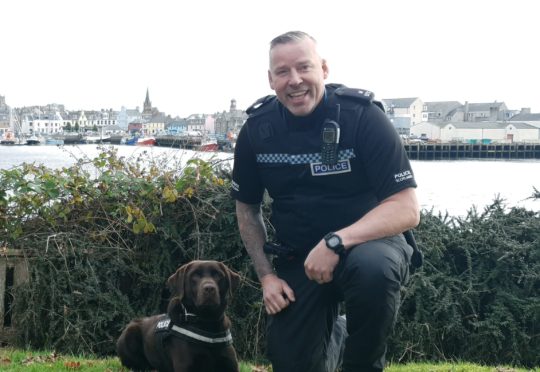 Drugs in the Outer Hebrides have been sniffed out by a 'Bear'.
The new police drugs dog for the isles – called Bear – has already unearthed £11,000 of cocaine and £1,000 of cannabis within days of starting.
Stornoway Police station has become a second home for the new Police Scotland drugs detection dog, who started work on October 25.
Bear and his newly-qualified handler, Constable Stuart Wightman, will be permanently based in the Western Isles, replacing retired drugs dog Jax.
The provision of the trained detection dog supports the Outer Hebrides Alcohol and Drugs Partnership (ADP) aim to contribute to a reduction and distribution of illegal drugs entering the islands.
Gordon Jamison Outer Hebrides ADP chair said: "I very much welcome the return of a drugs detection dog to the Outer Hebrides and the impact already being achieved. Bear will make a valuable contribution to keeping our communities safe and healthy."
Bear will patrol the whole islands – at ferry ports, airports, post office sorting offices, courier depots, festivals etc – as well as carry out education visits to schools and other groups.
Retiree Jax was seconded to Kirkwall in 2016, patrolling ferry arrivals and departures and visiting school pupils.
He was a hit, and eventually Orkney got their own dog.
Earlier this year Zoe, a drugs dog crowdfunded by locals on Orkney, made its first successful swoop.
The two-year-old Labrador cross completed her first raid – a quantity of cannabis with a "street" value of around £18,000 recovered from a vehicle in the St Margaret's Hope area on South Ronaldsay.
Zoe, and her handler, Kevin Moar, work for the charity Orkney Drugs Dog.
The dog followed a massive fundraising drive by anti-drugs campaigners who reached their initial funding target of around £105,000 in cash or kind.
A similar sniffer dog patrol initiative has operated on Orkney's northerly neighbours of Shetland since 2001 in an effort to safeguard the islands from the growing problem of illegal drugs.
Its leaders have been advising campaigners on Orkney about setting up their own scheme.
The annual running costs are between £55,000 and £60,000.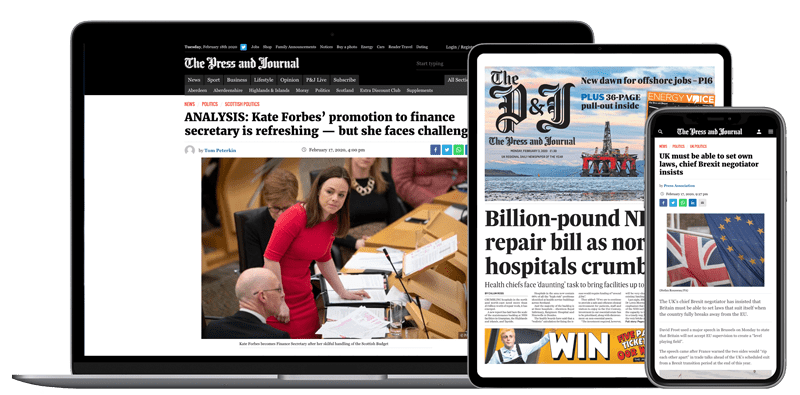 Help support quality local journalism … become a digital subscriber to The Press and Journal
For as little as £5.99 a month you can access all of our content, including Premium articles.
Subscribe