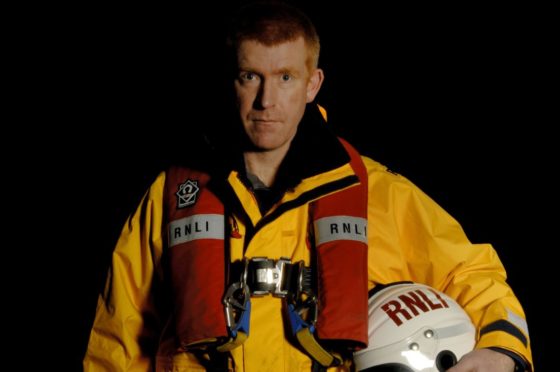 Four miles wide and eight miles long, Barra is like the Western Isles in miniature.
It has glorious sandy beaches backed by machair, glacial mountains, prehistoric ruins, plenty of Gaelic culture and a welcoming population of around 1,200.
In summer, the white-sand beaches and blue waters of the region are regularly compared to the Caribbean.
A trip to Barra-bados anyone?
But it's not always so idyllic; after all, this is Scotland on the edge, where the low-lying islands face the full fury of North Atlantic storms and gales, which rage 35 days of the year (the highest average in Britain).
Fisherman Donald MacLeod is well used to wrapping up against the elements. An island native, he has lived on Barra all his life.
"Well, not yet I haven't," he interrupted, frowning. "I mean, I've not lived all my life yet, how do I know I'm going to live it here?"
He makes a good point.
But after 52 years on this remote, unspoilt island, it would take something big for Donald to pack his bags now.
Perhaps unsurprisingly, life on Barra is dominated by the sea.
As well as being a fisherman, Donald works repairing boats in his spare time and is the part owner of an oyster farm.
"That's part of island life," he said, in a soft lilt pitched somewhere between Irish and Scottish. "It often requires you to turn your hand to anything."
Which is sort of how Donald ended up as part of the Royal National Lifeboat Institution (RNLI).
"You'll find that of the 1,200 or so people on the island, remove children, the elderly and those with jobs on the mainland, there aren't that many people who are actually able to do this sort of thing," he said.
"Our crew numbers at the moment are just under 20, though ideally we'd like it to be around 25.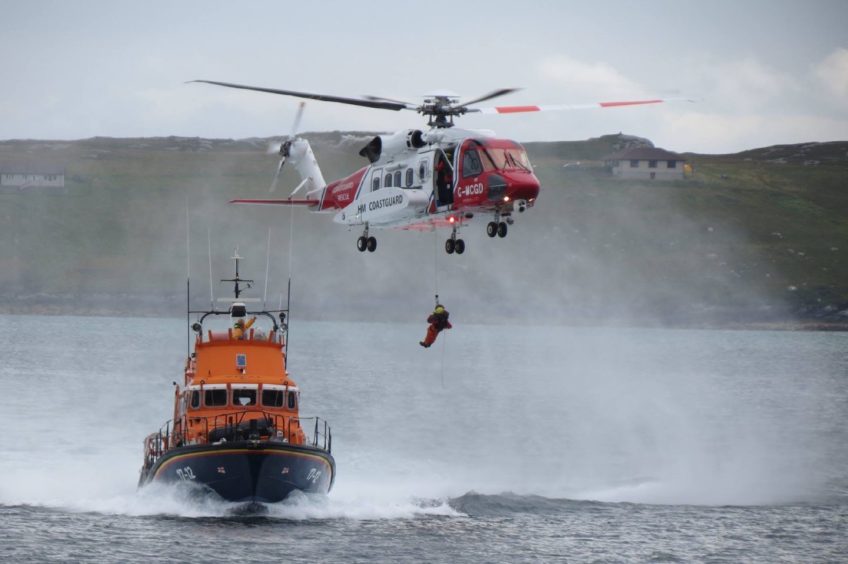 "The reason being is lots of the crew work offshore on windfarms or on the ferries, or they are fisherman who are out all day on the water working.
"So they are really only available about a third of the time for callouts.
"You just don't get that on the mainland; accountants and mechanics are always on hand."
Donald has been a volunteer with the RNLI since 1996, though the organisation has been in his blood for much longer.
"My grandfather was heavily involved with the RNLI on Barra," he explained.
"He and his brother worked on the lifeboats for years and would always pass their annual calendars on to me when I was a young lad.
"Things have changed a lot since then, of course, even since I joined. Health and safety, for example, just didn't exist, and the boats have changed a lot too, particularly with navigation equipment and such."
But high-tech equipment and expensive GPS tools can only help the Barra volunteers so much.
When faced with the turbulent seas of the Atlantic crashing up against the complex shoreline of rough rocks and mighty sea cliffs, technology alone is not enough to save stranded sailors or missing divers.
"This is where local knowledge comes in and fills in the gaps," Donald said, "especially if the weather and visibility is poor.
"The thing with Barra is that the coastline looks totally different depending on the time of day.
"Different islands and outcrops come and go depending on the tide, and you need to know which channels you can and can't use in poor weather.
"It's all stuff I was brought up on – my dad and grandfather were both fisherman on the island."
Donald's skills were particularly tested one night back in 2006, when he led his crew through "atrocious" conditions to save a damaged yacht with two people on board.
The lifeboat's navigation equipment failed and Coxswain MacLeod had to rely on his local knowledge to find and rescue the people in danger.
A severe gale was blowing and 11-metre seas were breaking over the lifeboat as they approached the capsized yacht.
The successful rescue saw him awarded an RNLI Bronze Medal – the first member of the Scottish lifeboat crew to have been presented with one in five years.
But Donald merely shrugged at the suggestion he was instrumental in the rescue, saying any man in his position would have done the same.
"The most important part is making a decision quickly, before you even get on the boat, about how you are going to approach the situation," he said.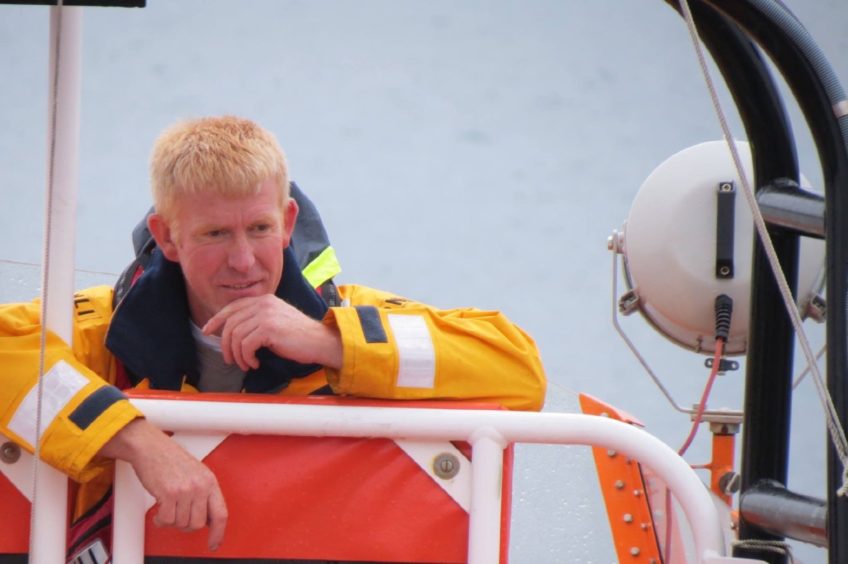 Some 50 miles from the mainland, Barra is the southernmost of the Western Isles.
The ferry from Oban takes the best part of five hours, or you can take a flight from Glasgow and land on a strip of sand believed to be the only commercial beach runway in the world.
"It doesn't feel remote to us," said Donald.
Even when the ferries are cancelled, the post is late and you need to take your car on the mammoth journey to Glasgow for a simple service?
"I prefer it like this," he said.
"I've worked away on the mainland in the past, but I always come back."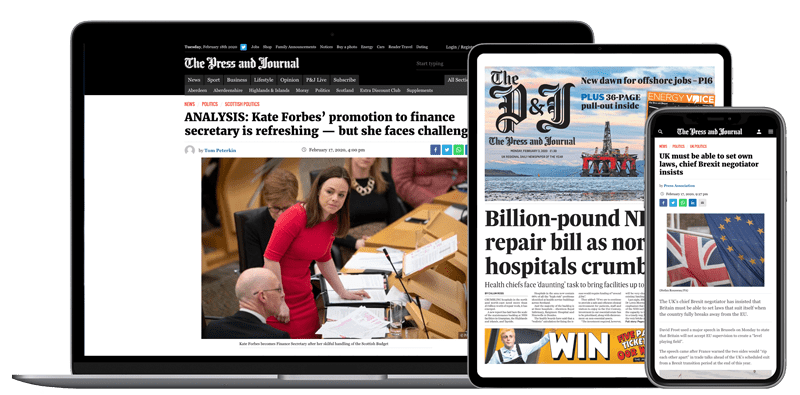 Help support quality local journalism … become a digital subscriber to The Press and Journal
For as little as £5.99 a month you can access all of our content, including Premium articles.
Subscribe