 A village in the Western Isles is believed to be the first in the country to have converted to LED lighting.
Portnaguran in Point, on Lewis, has rolled out the initiative to reduce its carbon footprint while also saving households around £100.
Every household in the village was offered free LED lightbulbs, with 30 of the 31 occupied homes taking up them up.
The scheme has been the result of a partnership with community wind farm charity Point and Sandwick Trust and Tighean Innse Gall housing association.
Each house received a minimum of 14 LED bulbs, with a total of 476 going into Portnaguran. Based on an average saving of 716w, if the lights are on for three hours a day for seven days a week, the village's total energy saving would be 15,637.4kw a year.
The Portnaguran milestone was revealed at Point and Sandwick Trust's annual meeting earlier this week.
Calum MacDonald, a former Western Isles MP turned community wind farm developer, said: "It's a brilliant achievement and they put themselves at the front of an electrical revolution that is eventually going to happen right across Britain."
Norman Mackenzie, chairman of Point and Sandwick Trust, said: "It's a milestone in our partnership with TIG and in promoting green energy in our area. I would like people to realise it's not just a question of free light bulbs.
"That is a door to the possibilities of tackling fuel poverty through better insulation and other advice services. Once TIG are in the door, they assess the whole house for what improvements can be made.
"It's also an example of how remoteness, or what people perceive as remoteness, need not be a barrier in taking the lead in the advancement of new technologies."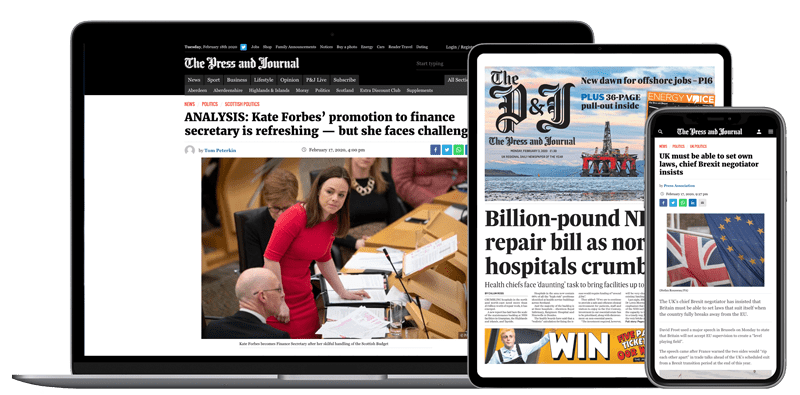 Help support quality local journalism … become a digital subscriber to The Press and Journal
For as little as £5.99 a month you can access all of our content, including Premium articles.
Subscribe