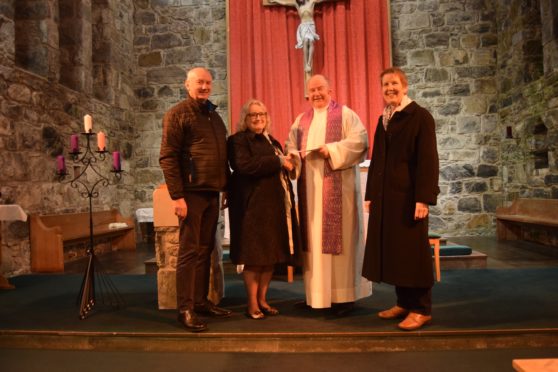 A historic kirk in the Outer Hebrides will be repaired with the help of a £10,000 donation from two Catholic congregations.
Church of Scotland minister, Rev Dr Lindsay Schluter, said the "stunning" act of generosity to safeguard the future of Howmore Church on South Uist had left the congregation speechless and overwhelmed.
Built in 1858 by local craftsmen, the B-listed building sits on a site that has seen a Christian presence going back to the sixth century and was one of the key centres of learning in Scotland during medieval times.
Located on small hill and visible from the sea, it has been used by local fishermen as a reassuring point of reference for generations.
But its exposed position has meant that winter storms rolling in from the Atlantic have taken their toll on the fabric of the building and it needs about £230,000 of repairs to make it wind and water tight.
The donation from the congregations of St Michael's Church in Ardkenneth and St Mary's Church in Bornais means that total has now been reached.
Dr Schluter, minister of Barra linked with South Uist churches, said: "The congregation was left speechless and overwhelmed by the overflowing generosity of their two Roman Catholic neighbours."
The church is an attractive white harled masonry-built structure, it is a plain three bay rectangular building with a gallery.
There are simple stained- glass panels in the windows of the two gable ends.
It has a unique liturgical and architectural layout with a pine lined interior and enclosed communion table, painted to resemble marble, running down the centre of the church.
The congregation, led by treasurer Isabel Macdonald, managed to raise most of the funding required for renovation and refurbishment work through applications to various trust funds.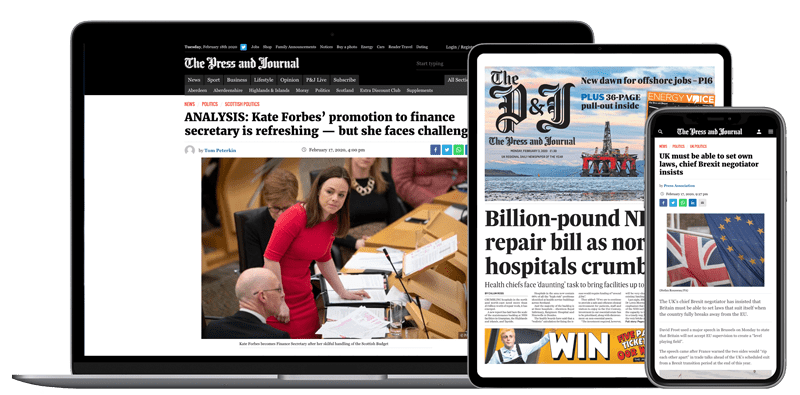 Help support quality local journalism … become a digital subscriber to The Press and Journal
For as little as £5.99 a month you can access all of our content, including Premium articles.
Subscribe