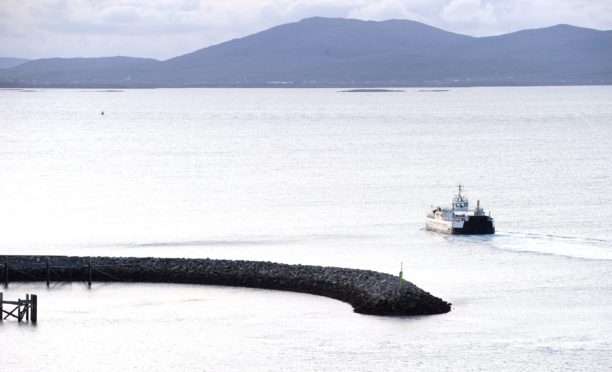 Caledonian MacBrayne have been blasted by Western Isles Council for leaving islanders marooned for days without a ferry.
Such a period without a ferry service is too much for the isles of Barra and Vatersay to accept, Comhairle nan Eilean Siar has claimed,
A combination of poor weather and technical faults on regular ferry MV Isle of Lewis left the people of Barra facing days without a service on their lifeline ferry route to Oban.
CalMac apologised for the disruption.
But the "reality of empty shelves in the island's shops and fresh seafood not being sent to mainland and continental markets places a huge strain on everyone in Barra," said the council.
"Yet the ferry company's mainland based senior management have no plan in place to prevent such an outcome. Instead of ensuring that bread and milk are on the shelves in Castlebay Co-op the company have again allowed this very situation to unfold with no service to Barra since Thursday," said the authority in a statement."
Chairman of Transportation, Cllr Uisdean Robertson, said: "Comhairle nan Eilean Siar will be writing to Ministers and CalMac's Managing Director demanding action to ensure our residents in Barra are never again left isolated like they have been this week.
"A week of no ferry service is simply unacceptable in this day and age and it is intolerable that a company entrusted to provide a lifeline service would allow this to happen when alternatives to this are available by redeploying vessels from other routes. CalMac must have a published plan that sets out how they will respond to vessel breakdown. There should be a maximum period of time that any island is left without service to avoid the situation of ever being left with no lifeline service for a week."
Calmac disputed that ferries were off for a week, but stressed their regret at the delays.
Director of operations Robert Morrison said:"We apologise for the technical breakdown that required us to withdraw the MV Isle of Lewis from service on Monday, unfortunately this was compounded by bad weather which prevented us from sailing to Barra for a four-day period.
"If we had the fleet resources available we would of course have laid on an alternative sailing on Monday, but this was just not possible before the bad weather set in. Due to annual dry dock schedule our fleet is fully deployed in the winter and we have limited flexibility until new vessels are delivered.
"We realise that this has caused much inconvenience to the island but the weather caused widespread disruption across all transport operators, and this week nearly all of our 49 routes were affected.
"We have invested heavily in measures to increase fleet resilience, such as our new mobile maintenance team, but unfortunately in this instance even with a quick repair turnaround to the Isle of Lewis, the weather conspired to restrict services to Barra this week."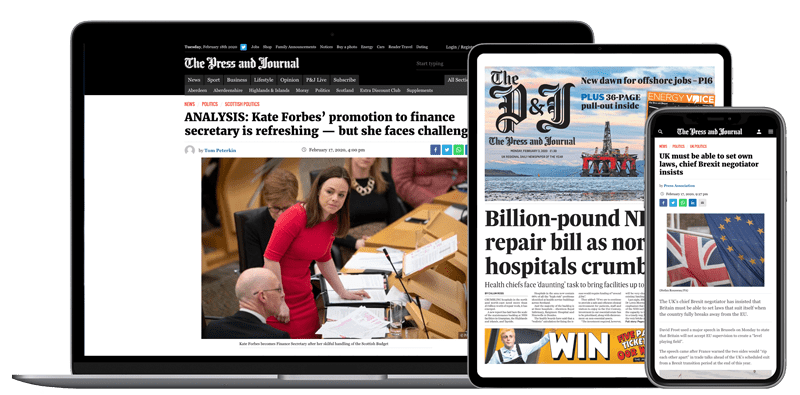 Help support quality local journalism … become a digital subscriber to The Press and Journal
For as little as £5.99 a month you can access all of our content, including Premium articles.
Subscribe