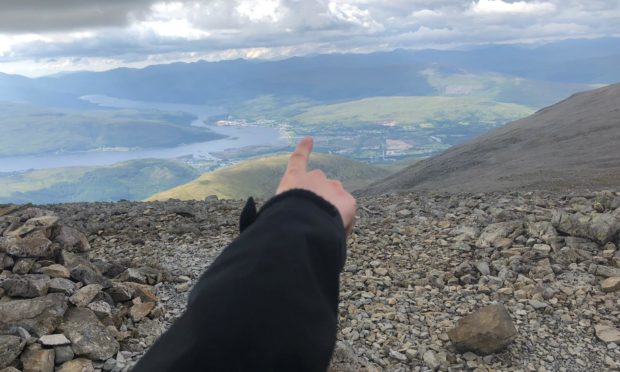 He is the Skye schoolboy who climbed Everest without leaving Scotland.
A Christmas Day documentary will follow the journey of 12-year-old Lachlan alongside his friends from the youth vestry of Kilmore Church Sunday School to climb some of the famed mountains surrounding them in the Highlands.
The sum of the heights add up to a total "equal to Everest" in what Lachlan has described as "the biggest challenge of his life".
Despite the ever-changing weather across the region, Lachlan and the team have already scaled Armadale Hill in Sleat and Bruach na Frithe in the Cuillins on their native island, even taking on the tallest peak in Great Britain at Ben Nevis, with the three combined taking them beyond the desired total.
Lachlan said: "It was great fun and I'm glad I took part, I'm very pleased and happy with what our group achieved.
"The best bit of the whole project was setting a goal and achieving it. I also loved being part of the documentary but struggled a bit with the personal 'intrusion' with film crew coming to the house and filming me."
Lachlan's dad Henrik, said: "I think it's a wonderful achievement and we are all very proud of Lachlan.
"I was part of the team and although I'm quite fit it was tough.
"Lachlan got through it thanks to the other kids and being part of a bigger team, they all kept each other going when it got hard.
"He learned a lot about himself by doing this and had to push himself hard.
"Taking part in the documentary was a fantastic opportunity but it was also challenging at times when he was tired he had to be interviewed.
"A challenge like this takes amazing mental strength but he kept going!"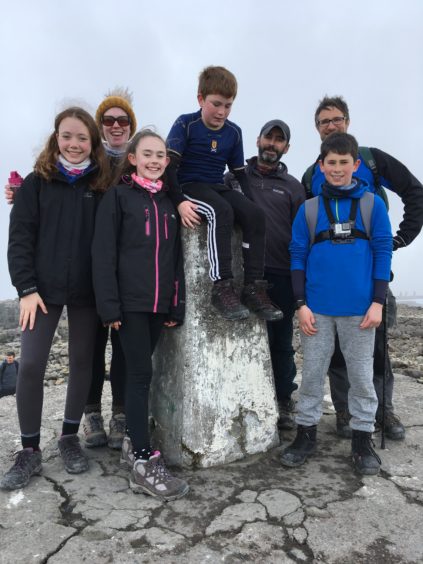 Director Alasdair R MacLean, said: "I was taken aback by Lachlan's determination and mettle.
"The mighty Cuillin Hills proved no obstacle to him and when faced with inclement weather and poor visibility on Britain's highest peak, he displayed leadership and resolve beyond his years.
"The Hebrides are my favourite place to film and we were fortunate during filming to see Skye at its best."
Balach aig a' Mhullach, which translates as Boy at The Top, will be broadcast on BBC Alba at 6.45pm on Christmas Day.