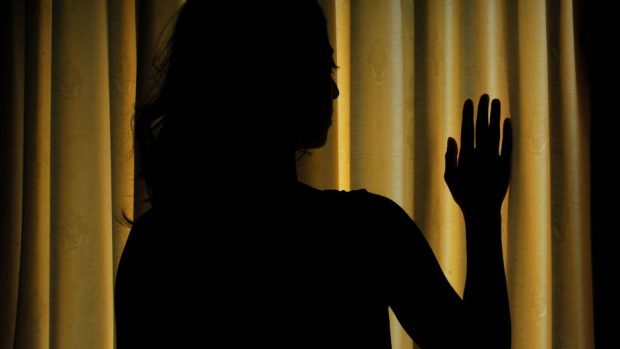 A mental health nurse in Orkney who accepted money, a car and a dog from a patient has been struck off.
Fiona Daraz, now known as Fiona McInnes, failed to maintain professional boundaries, a hearing in Edinburgh has found.
It was also found that she deliberately tried to mislead her employer after she admitted failing to disclose that she had been convicted of assault in October 2018.
The incidents took place while Mrs Daraz was employed in the Orkney Community Mental Health Team.
Findings published by a fitness to practice committee of the Nursing and Midwifery Council said: "Although Mrs Daraz was not directly responsible for Patient A's care, she was aware of his vulnerability and propensity to give gifts and lend money.
"Mrs Daraz took advantage of this knowledge, requesting and accepting loans and other items from Patient A for her own gain.
"Mrs Daraz did so with the knowledge that Patient A had previously been subject to being taken advantage of by others and the impact this had on his health. Further, the panel has found Mrs Daraz to have acted dishonestly."
Patient A gave evidence by video while accompanied by his support worker. Mrs Daraz did not attend the hearing, however did provide her position by email.
The man gave evidence that Mrs Daraz had told him that the car she had was no longer roadworthy and he went with Mrs Daraz's then partner to purchase a car for her.
He said he bought the car and initially Mrs Daraz was going to repay him – but, he claimed, she did not.
Mrs Daraz said the car had been bought for her partner.
The patient said his dog had puppies and that Mrs Daraz took one, but only paid a deposit.
The panel also saw the contents of Facebook messages from Mrs Daraz in which she said: "I don't want to ask but I'm totally struggling. Would you lend me some money?
"Realistically I need 1k. And would work out a repayment plan…"
Nursing and Midwifery Council presenter Alastair Kennedy submitted: "Mrs Daraz's behaviour led to Patient A self-harming and she has shown herself to be a manipulative, self-centred person."
The panel was of the view that her actions fell significantly short of the standards expected of a registered nurse and that she abused his vulnerability and took advantage of him.
Findings published by the NMC state Mrs Daraz admitted accepting money from the patient however said she did not breach professional boundaries as she was not directly responsible for his care.
A spokeswoman for NHS Orkney said: "The person no longer works for NHS Orkney. We cannot comment further."