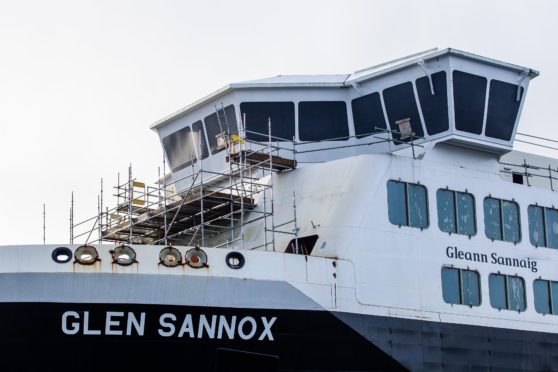 A pair of delayed £200 million superferries designed to serve Scotland's island communities are lying "rotting" on the Clyde, it has been claimed.
The Glen Sannox and currently-unnamed sister ship Vessel 802 were commissioned by the Scottish Government in 2015 to provide journeys between the mainland and Arran, Skye and the Outer Hebrides.
Both were initially expected to enter service in 2018 but the project has suffered a number of delays, including the collapse and nationalisation of shipbuilder Ferguson's.
It is now estimated they will not be ready until 2022, and require an additional £110m investment on top of the original £97m cost and £45m in loans to Ferguson's which were written off.
Yesterday The Sunday Post reported that the half-built ferries are "slipping into disrepair" with visible rust and structural weaknesses.
Alf Baird, a former maritime business professor who sits on the Scottish Government's ferry industry advisory group, has predicted the final bill could rise to more than £300m.
He had previously called for the vessels to be downgraded but now says better value for money could be achieved by scrapping the project altogether.
"They could just make it a more normal ferry with lino instead of plush carpets," he said.
"You don't need the art treasures, the a la carte restaurants for a one-hour voyage to Arran.
"I live on Orkney and we're quite used to just a bacon roll and a coffee."
He added: "I would now go as far as to say scrap them.
"For £110m you could bring in the best standardised production people and build four ferries."
The Scottish Government said it is "actively engaging" with an ongoing inquiry into the project.
A spokesman added: "Significant remedial work is necessary to bring the vessels up to the required standard.
"This work is under way and will have to be approved by appropriate regulatory bodies before entering service."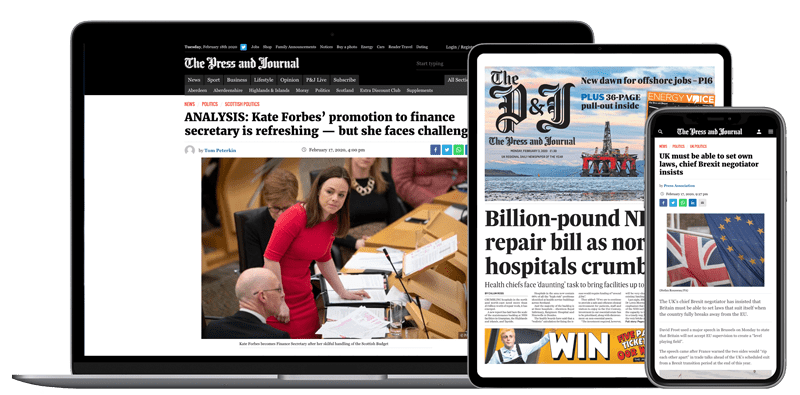 Help support quality local journalism … become a digital subscriber to The Press and Journal
For as little as £5.99 a month you can access all of our content, including Premium articles.
Subscribe