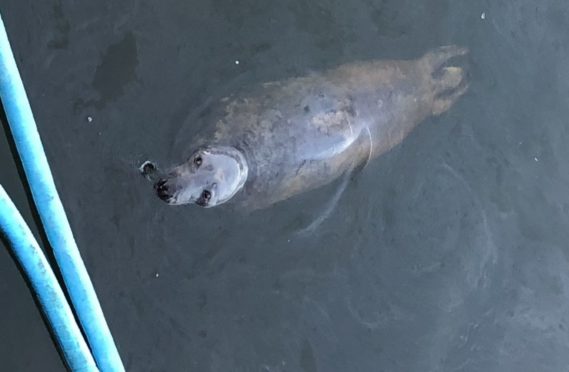 An investigation is underway following an oil spillage in Stornoway harbour.
A series of anti-pollution measures had to be deployed after the contamination was spotted.
The oily bilge water is believed to have leaked from the hull of a small fishing vessel located within the main harbour on Lewis on Tuesday.
Containment booms were put in place by Stornoway Port Authority and an oil skimmer used to remove the oily film from the water surface.
With the water now clear of contamination, officials have launched an investigation to establish what happened leading up to the incident and what actions, if any, should be taken.
A port authority spokesman said: "The port authority deployed its operations team and oil spill equipment to treat the spill.
"Absorbent booms and an oil skimmer were used to remove an oily film on the water."
Officials yesterday confirmed the substance had either been "absorbed by the booms or dispersed" from the water, with all safety measures now removed from within the harbour area.
Part of the harbour was cordoned-off during the clean-up operation but its seal population were undeterred.
Several were spotted within the affected area, but officials confirmed they were unlikely to have been harmed.
"The size of the spill means it was not a threat to wildlife," the port authority spokesman said.
Councillor Gordon Murray said: "I am glad the port authority acted so quickly to deal with the situation.
"I hope there are indeed no serious consequences to the environment, especially the seals, which are very welcome visitors to the harbour.
"It's a huge concern that these things can happen.
"I welcome the investigation. I am happy it is taking place so we can learn from mistakes and so this kind of thing doesn't happen again."