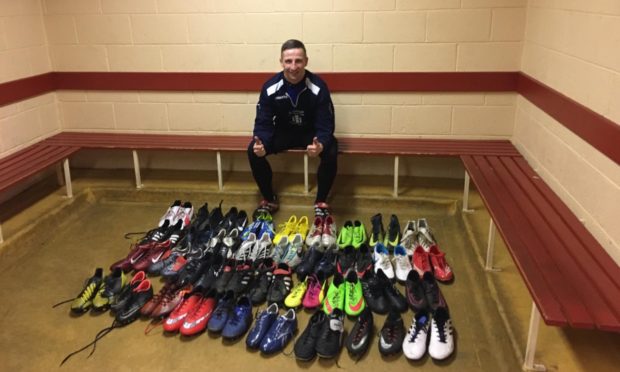 Kind-hearted islanders have show real team spirit and clubbed together to donate more than 30 pairs of football boots to assist adults who are either homeless, suffer from poor mental health or are refugees or asylum seekers.
Christopher Adams, from Lewis, took on the organising role in seeking football boots from his fellow islanders in a bid to help an online appeal, which was first launched on twitter by David Galt.
Mr Adams, who works for the Scottish Ambulance Service, issued his own appeal on the back of the plea, but did not realistically expect a large uptake.
In total, 36 pairs of football boots have been gathered – in just two-and-a-half weeks – ranging from size eight to 12.
They were yesterday sent off to Glasgow to assist the work of Mr Galt via the islands courier Woody's.
Mr Adams said: "It all started when I saw the initial plea and thought I have got a couple of pairs up in the loft that I could part with.
"The appeal really came after that as I knew my brother had plenty as well and I just thought everyone could club together.
"The response has just been bonkers. So many people have gotten in touch to say I have got two pairs here or three pairs there and there has also been plenty of parents who are wanting rid of smelly football boots their kids have outgrown.
"Some of the boots are in better nick than others but there are some in there that have not been used for 12 years and others that look as if they haven't even been laced up.
"Everybody has just been so generous. I never imagined we would muster as many as we have but it's great. People have been so eager to help those who don't have anything which is incredibly heartening to see."
In the initial online appeal, Mr Galt said: "We have guys turn up for a game of football literally straight off the streets so football Boots aren't a priority."
Mr Galt, who is the captain of League 2 side Queens Park, said the response he has received has been overwhelming, with kind donors even donating as many as 10 brand new pairs of puma football boots to the gathered 60 pairs of boots so far.
Yesterday he said: "I have had that many messages that there are so many I haven't been able to reply to.
"We work with around 30 to 40 guys each week on a Monday and Thursday and since the turn of the year, we have had about 70 people come to our sessions.
"Life circumstances change so quickly that we can put out a pair of boots and then folk are away the next week so we constantly need boots all the time.
"I think it all just shows the power of football.
"Where else can you get guys recovering from addiction through drink and drugs, refugees from Africa and 16-year-old boys from Vietnam running around with a smile on their faces?"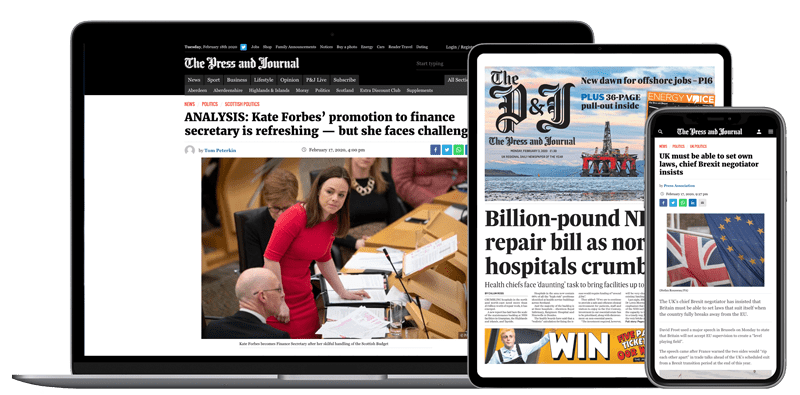 Help support quality local journalism … become a digital subscriber to The Press and Journal
For as little as £5.99 a month you can access all of our content, including Premium articles.
Subscribe