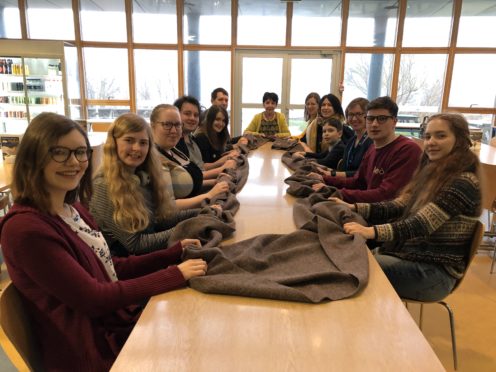 Music students at Sabhal Mòr Ostaig have been gifted a beautiful length of Harris tweed by the Carloway Mill in Lewis for use in their Gaelic waulking songs.
Decker Forrest, programme leader for the BA (Hons) Gaelic and Traditional Music degree, said: "Singing is a regular event at the college, whether in Gaelic song classes  or in less formal gatherings and singing clubs that meet weekly.
"Waulking songs feature regularly and it seemed to me that if students could participate in the physical actions of these songs it would add another layer of interest and give them a better understanding of how they would have originally been sung."
Obtaining a suitably sufficient length of tweed presented the college with a financial challenge and so he decided to write to Carloway Mill asking whether there was any way they might be able to help.
Mr Forrest said: "About a week later, a large parcel arrived with a lovely note. We had a wee celebration shortly thereafter and sang a few songs with the tweed, led by students Josie Duncan, Saffron Hanvidge and our own head of gaelic song, Christine Primrose."
Christine remarked, "Gaelic song brings those who are interested in Gaelic language and culture together in a way that nothing else can.
"Using the tweed makes people feel more connected with the songs being sung and helps take some of the focus off the actual singing, which makes less confident singers more relaxed and willing to participate."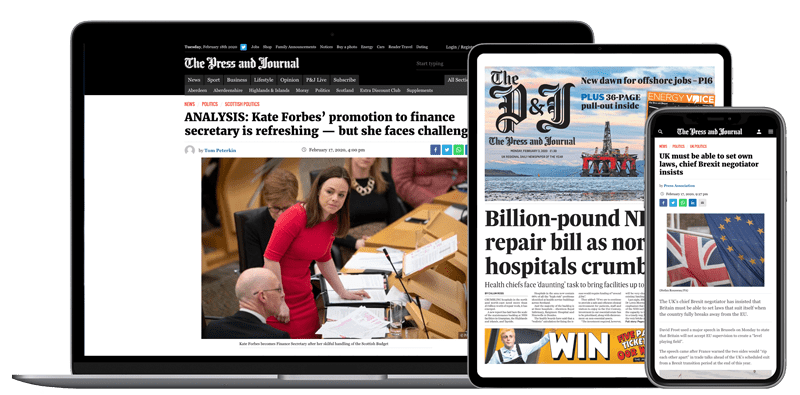 Help support quality local journalism … become a digital subscriber to The Press and Journal
For as little as £5.99 a month you can access all of our content, including Premium articles.
Subscribe