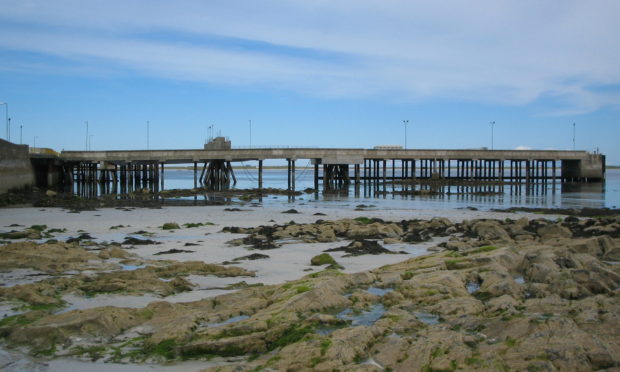 The recent storms have delayed plans to replace the linkspan at Tiree's Ferry Terminal.
Work has been put off to allow the delivery of essential goods to the island, as supplies haven't been able to get through during the recent spell of bad weather.
The linkspan was due to be out of operation from Monday February 24, until Tuesday, March 17, while it was replaced.
However, due to poor weather conditions in recent weeks, Caledonian Maritime Assets Ltd (CMAL) and CalMac have decided to delay the linkspan closure.
When the Tiree linkspan closes, vehicles will be unable to travel to the island. CalMac will operate a passenger only service, supplemented by a third-party freight vessel service.
The weather will be monitored and an update will be provided on Friday February 21.
The closure will not take place before Friday February 28. Anyone who requires to ship essential goods beforehand, should get in touch with Oban port office on 01631 700 506.
Ramsay Muirhead, director of port infrastructure and planning at CMAL, said: "Weather across Scotland has been atrocious in recent weeks and it has impacted the number of ferry services to Tiree.
"In partnership with CalMac, we've decided to delay the start of the linkspan replacement project to allow deliveries to the island."
CMAL is replacing the Tiree linkspan as part of a £3.7million project to replace the linkspans at Coll and Tiree ferry terminals.  The work at Coll took place in November.