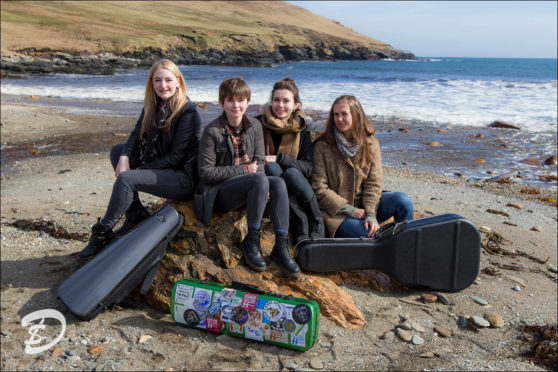 Music lovers across Shetland and further afield can start counting down the days to the 40th Shetland Folk Festival as organisers have now launched its full programme.
Over 50 local artists will join 18 visiting acts, while the festival expands to over 30 official events across four days.
In celebrating the festival's 40th birthday, organisers believe the line-up reflects the past while looking forward to the future of Shetland roots music.
Local artist co-ordinator Diane Wood said: "When you see the list of local performers and the range of experience and styles represented, it really demonstrates what Shetland music is all about and we received an overwhelming number of local applications this year.
"We are so grateful for all our local acts who are willing and keen to perform each year. It has kept the festival going to a grand age of 40 and signs are promising for another few decades yet.
"We are particularly looking forward to showcasing a number of acts with young musicians and witnessing what these local performers can deliver alongside the multinational and talented acts we bring here from all over the world."