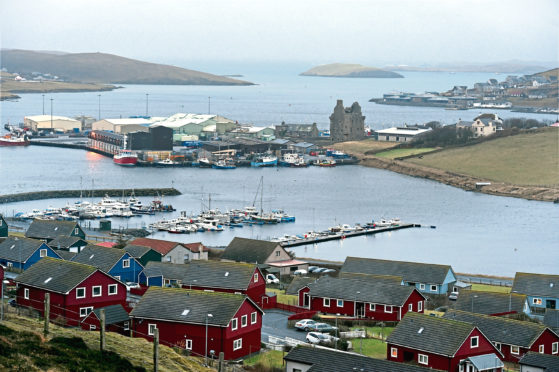 The new Scalloway Fishmarket in Shetland was unveiled yesterday – just in time for the first whitefish landings of the year.
The £5.6million building is just awaiting final food hygiene certification before starting operations to land and sell fish through electronic seafood auctions.
The new steel-framed premises are on the site of the old fishmarket, originally built in the 1970s and extended in the 1990s, but double the size.
A temporary chilled space has been in use at Scalloway Harbour while the new market has been under construction, allowing landings to continue uninterrupted.
Broadband fibre has been connected to allow direct access to the online electronic seafood auction which provides ready access to the marketplace for buyers and sellers.
Andrea Manson, chairwoman of Shetland Harbour Board, said: "This new fishmarket is a significant investment in the whitefish industry and for the Shetland economy as a whole.
"It has been designed to be as energy efficient as possible, and as future-proof as we can foresee.  I look forward to seeing the first landings soon and hope this new Scalloway fishmarket serves the local fishing fleet for many years to come."
The new fishmarket has been completed three months early, and on budget.
The main contractor for the 13-month build was Aberdeen based CHAP group, who also constructed the new Peterhead fishmarket, with local firm Arch Henderson Ltd. providing design and engineering expertise for the project.
The number of boxes landed at Scalloway harbour has increased significantly over the years, from around 14,000 boxes in 2004, to over 185,000 in 2019.