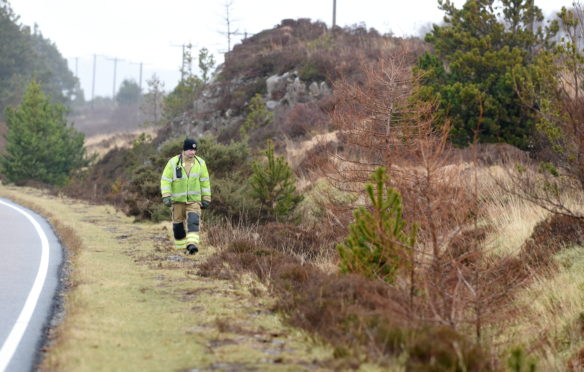 Searches continued to focus around the Skye Bridge yesterday as rescue teams attempted to trace missing 55-year-old Gordon Buchan.
Mr Buchan, from the Kyle area, was last seen on Sunday afternoon and there is increasing concern for his wellbeing as time wears on.
His light blue Citreon was found abandoned outside the Taste of India restaurant at the north end of the south Skye village.
At the height of the search around 60 people were involved with efforts to try to locate the him.
Yesterday, coastguard teams resumed the search near to where his vehicle was recovered.
Once more, however, no trace of Mr Buchan was found and the search was stood down about 2.30pm.
Murdo Macaulay, HM Coastguard area commander, said: "Our search teams continued searching  on the north of the Skye bridge and areas of open ground around his home address.
"However, nothing was found and our appeal for information continues."
Mr Buchan is described as 5ft 10in and of medium build, with short, dark greying hair.
When last seen, he was wearing blue jeans, a grey T-shirt and green waterproof jacket.
Residents have been urged to check outbuildings for Mr Buchan, or for signs of entrance and occupation, with police expected to review the situation today.
Anyone with any information is urged to call police on 101.