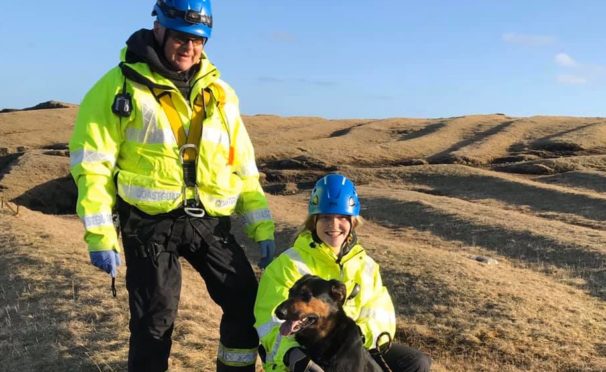 Father and daughter team Derek and Kayleigh Smith came to the rescue of a dog and its owner in the Outer Hebrides.
They scaled 40ft high cliffs to rescue the labrador collie cross – as well as its owner.
Coastguard rescue teams from Stornoway, Bragar and Ness were sent following reports of a dog and its owner stuck down at the bottom of cliffs at the Butt of Lewis on Wednesday.
"The owner and Bonnie the dog were both safely returned to the cliff top by rope technicians Derek and Kayleigh Smith, father and daughter, both members of the Ness CRT," said a spokesman for the coastguards who described the rescue as an "excellent outcome".
"The dog was very lucky having gone over the cliff. And the owner, who was local, went to rescue it, but couldn't get back up. He was rescued first then the dog."