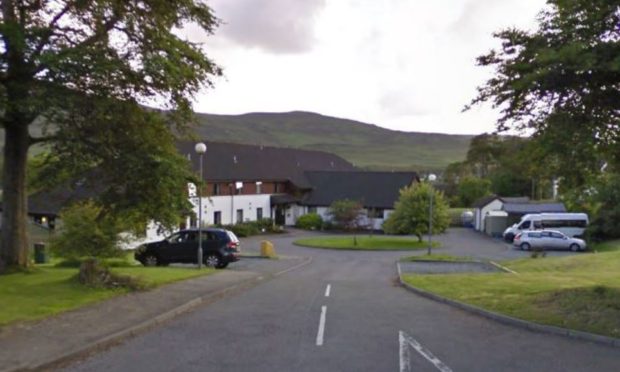 Two residents at a Skye care home who tested positive for Covid-19 have died.
The operators of Home Farm Care Home in Portree, HC One, said the first resident died on Sunday evening and confirmed the second death this afternoon.
It was revealed at the weekend 28 of the home's 34 residents have tested positive for the virus along with half of the facility's 52-strong workforce.
A spokesman for HC One confirmed two residents had died with total cases among residents standing at 30.
He also added there was an additional case among staff, with 27 now affected.
The spokesman continued: "Our thoughts and sympathies are with the families who have lost loved ones from coronavirus and we are doing our utmost to support them during this difficult time.
"Caring for our residents and supporting our colleagues is at the heart of what we do, and we are doing everything we can to make sure our residents and colleagues stay safe and well throughout these challenging times.
"We have a comprehensive coronavirus contingency plan in place, which was created by our clinical director and reflects the latest government guidance."
He added: "We are working closely with our local health and care partners, and we have secured the medical equipment, PPE, and supplies we need to protect residents and colleagues alike.
"Whilst a number of colleagues are away unwell or self-isolating, we have had the team members required to safely care for all residents with additional support being drawn from our other Scottish homes and the senior regional team.
"We are proud of our colleagues and their courage in rising to the coronavirus outbreak by showing huge dedication and commitment to our residents.
"We are providing round-the-clock support for all our teams, and we are also grateful to relatives for their ongoing support and understanding."
Earlier today Jeane Freeman said residents of Skye's coronavirus-stricken Home Farm Care Home have been isolated, Army-run testing is being done and contacts are being traced.
Speaking at the daily Scottish Government briefing, the Health Secretary said medical assessments led by the local GP and advanced nurse practitioner are being carried out and the Care Inspectorate was expected to make its first visit.
Ms Freeman said her "best thoughts and good wishes" were with staff and residents at the Portree home.
Community leaders expressed their sadness at the news, and said their thoughts were with the victims' loved ones.
Councillor John Finlayson said: "My thoughts are very much with those who have tested positive and their families. Of course, it is even more tragic now we have heard that someone has died and I know that this will increase anxiety in the community."
Ian Blackford MP added: "My thoughts and prayers are with the family and friends of the deceased.
"This is a sad time for all of them and for Skye as we battle this outbreak.
"We all need to support those with the illness and make sure that this community on Skye shows its community spirit to care for all at this terrible time."
Skye MSP Kate Forbes – who said she had been given reassurances the home had enough PPE to protect workers and residents at the premises – said it was going to be "a very difficult few days in Skye".
The finance secretary said: "I think it is important that the public are shown respect by having the latest information available and that the public health agencies are as transparent as possible.
"We are all in this together, and it is important that we work together to halt the transmission of the virus."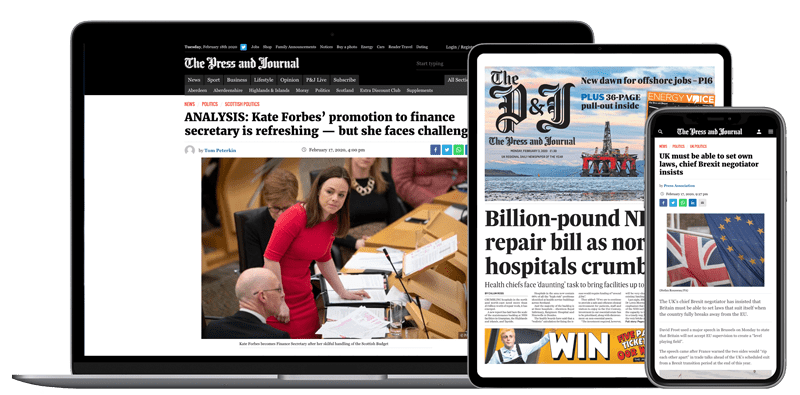 Help support quality local journalism … become a digital subscriber to The Press and Journal
For as little as £5.99 a month you can access all of our content, including Premium articles.
Subscribe