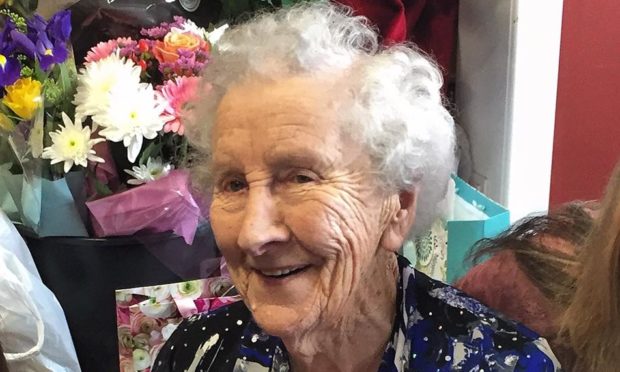 The grieving family of the seventh Skye care home covid-19 victim have paid tribute to the "kind" 103-year-old – but claim something "fundamental" went wrong.
Ina Beaton, from nearby Balmaqueen, is the latest resident of Home Farm Care Home to become a victim of Covid-19. She died on Monday afternoon.
The total number of people who have been diagnosed with the virus at the care facility currently stands at 56 – after bosses revealed a mistake in their results last week.
Last night, Mrs Beaton's grandson Ailean said his grandmother was a "giving, kind, patient, and above all else generous woman", who offered her finest hospitality to any guest.
He said: "In every respect, she was just so strong.
"In her health and in her attitudes and everything, she was amazing, not just for her age.
"At 103, she spanned several generations of island life.
"In one way it is a very personal tragedy but in another way, it is something that is shared by the whole island, the whole north end of the island especially, because she represented so much more in that sense.
Mr Beaton has said he and his family have felt "nothing but gratitude" to staff for their loving and compassionate care – however, feels there needs to be accountability for the current situation.
He added: "It is really early on and very raw, inquiries will be made in the future, but something fundamental went wrong here.
"I find it difficult when I hear the way that the care home operator and Scottish Government and others – those who have the ultimate responsibility to protect our elderly – have been passing the buck around and around on issues like testing and PPE.
"In the next while we certainly have to reflect on that and make some big changes, but really, right now, all I would like to hear is those in positions of power and responsibility, taking some ownership over what went wrong and why.
"That would mean a lot, not just to us, but to everybody affected."
Mrs Beaton, a mother-of-three and grandmother-of-five, lived through many significant chapters of the island's history.
During the Second World War she relocated to Glasgow to work as a conductor on the trams.
It was during her time in Glasgow that the city came under attack and was bombed and blitzed over two nights by the Germans.
Shortly after she was hurried back to Skye where further tragedy occurred, with her mother, younger sister and a close family friend dying suddenly.
Ina Matheson, as she was then, remained on the island and would later go on to marry her husband Domhnall Beaton, with whom she had three sons; Calum, Domhnall and Ian.
Her crystal clear memory and broad experience of life over the years often meant she was the focal point for journalists, researchers and academics to gather information relating to Skye, including its culture and language.
Mr Beaton added: "She was able to keep those memories and stories alive.
"As much as this is a personal tragedy for us and our family, there is another dimension to it in the sort of historic and cultural sense that she saw and lived through so much on the island.
"Everybody would comment on how sharp her memory was and how far back she could go and, really, how many people she knew and could stay in touch with."
Mrs Beaton had lived independently in her own home in Balmaqueen until shortly after her 100th birthday when she relocated to Home Farm.
She became ill in the days following her 103rd birthday.
Care home operators HC One has now revealed one more resident and one more staff member have tested positive for the virus following retesting.
An error in tallying the number of cases at the home last week resulted in one resident and one member of staff, who have contracted the virus, being counted twice.
So, as of yesterday, the total number of positive cases is 29 residents and 27 members of staff.
The 29 residents who tested positive include the seven fatalities.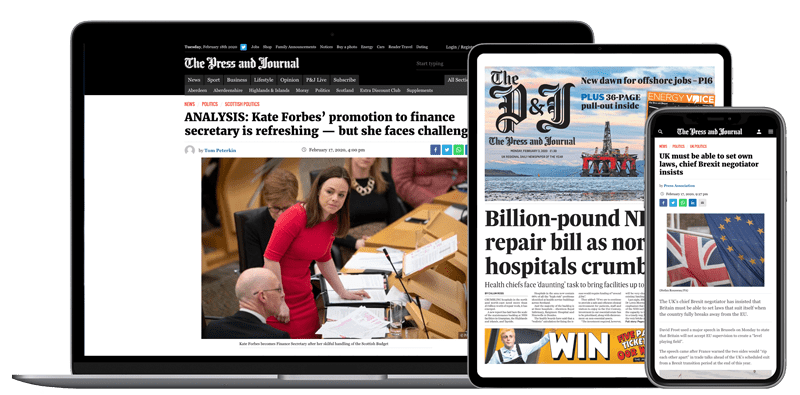 Help support quality local journalism … become a digital subscriber to The Press and Journal
For as little as £5.99 a month you can access all of our content, including Premium articles.
Subscribe