When five-year-old Oskar Thompson discovered he couldn't cure coronavirus himself, he decided to help in another way.
He set off on a charity bike ride with the aim of raising £20 for his local foodbank, but has now brought in over 100 times his target.
And today, Oskar, from Deerness in Orkney, is aiming to complete his 20-mile marathon a day early, with family, friends and neighbours ready to cheer him on his final few yards.
His Mum and Dad, Sam Thompson and Leila Dearness, created a JustGiving page and it quickly caught the attention of local people with, in excess of £2,309 donated so far.
His page states: "Oskar is a very busy peedie boy who loves a challenge.
"Recently he's been asking lots of questions about Covid-19 and how it is affecting his friends, family and community.
"When he found out there were people in Orkney who were struggling to afford to put food on the table, he asked if there was something he could do to help."
Ms Dearness said the charity cycle was Oskar's idea.
"He just told us one day that he wanted to cure coronavirus," she said.
"When I told him it doesn't work like that, but there were other ways he could help people, he decided on a sponsored cycle as his dad did one previously.
"His dad raised £600 for Macmillan, so Oskar is very pleased he has beaten dad's total.
"It's been incredible, we've been blown away be everyone's generosity and Oskar is so delighted himself.
"Last week £20 was the most money he could ever think of, so raising over £2,000 is almost too much to take in.
"But he's very cool about it and is taking it in his stride. He was supposed to complete the cycle on Tuesday but he's determined to finish a day early."
When he's crossed the finishing line, Oskar will be treated to a party with mum and dad and sister Ola, three.
He has also been invited to visit the foodbank to see where his funds will be spent.
Leila added: "He's looking forward to visiting the foodbank. Then there will be another project on the go I'm sure, but at the moment we're focusing on this one."
Orkney Foodbank Chairwoman, Rhoda Featherstone, said: "Oskar's fundraising is truly amazing and extremely humbling.
"It is an absolute credit to his parents that he has thought of others at these strange times and has cycled long and hard to raise so much money."
Alan Scott, Foodbank coordinator, added: "A big thank you to Oskar. The money he raises will help buy items needed to make up parcels and get them out to those who need support."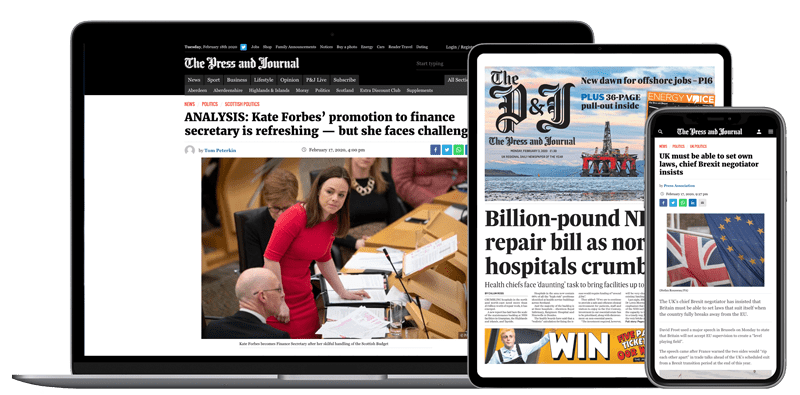 Help support quality local journalism … become a digital subscriber to The Press and Journal
For as little as £5.99 a month you can access all of our content, including Premium articles.
Subscribe