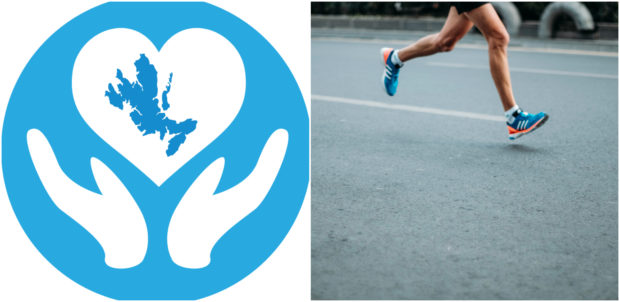 A mammoth 24-hour fundraising effort covering the distance of John O'Groats to Lands End has resulted in more than £15,000 being raised for the community response group on Skye.
The fundraiser, organised by Skye Camanachd, encouraged members of the local community and those further afield to get out and about to clock in miles as part of the challenge, which consisted of hundreds of participants walking or jogging their way virtually from John O'Groats to Lands End.
The effort was so huge the distance from John O'Groats to Lands End was covered twice, with a further 600 miles covered to take the overall effort back over the sea to Skye.
Participants took part across the globe, including Australia and California, as the Skye community united to portray resilience and support at a time where the island has been devastated by the impact of coronavirus at the nearby Home Farm Care Home.
Ten residents of the care home have died after contracting Covid-19, where 56 positive cases have been confirmed.
In total, more than 450 people departed their homes, some dawning their finest running shoes, to contribute to the effort that covered a whopping 2,473 miles.
Donnie Nicolson, chairman of Skye Community Response, said: "What a great event and a great idea.
"It was so inclusive irrespective of your age, ability or even location.
"You could do something and chip in a few miles which I think was an excellent idea and obviously it worked really well.
"It built great momentum over the 24 hours and the money raised was incredible at a time where there is a financial strain on a lot of people right now.
"For them to dig in and make a donation is hugely important to what we are doing with Skye Community Response, which is ultimately here to help and support our community at these testing times.
"Everybody that has done a mile and everybody who has donated, thank you so much."
The 24-hour fundraiser was initially only supposed to cover the stretch of the British mainland once, however, the distance had been achieved around 2.30pm on Saturday – weighing in at an average of one mile per minute since the challenge began at midnight.
Efforts thereafter contributed to the return journey, before covering the remaining distance from John O'Groats back to Skye.
Fiona Cruickshank, Skye Camanachd chairwoman, thanked all who took part adding that she has been "blown away" by the response.
She said: "As a club, it's been an incredible 24 hours.
"The amount of people getting involved in the challenge from all over has been overwhelming.
"At the point of organising the challenge, we had just heard the unfortunate news about Covid-19 in the care home in Portree and knew that there would be so many families of residents and carers affected deeply by the outbreak.
"In the two weeks of planning and preparing it had been heart-breaking to see the confirmed cases rise and the impact that it had had on the families of the residents and carers alike.
"It was important to us, as a club, to organise a fundraiser that fitted within the Scottish Government guidelines of social distancing and exercise.
"It was great to see a big mix of ages and abilities taking part in the challenge and raising funds for Skye Community Response.
"The challenge was a great positive focus for everyone, especially after the last couple of weeks.
"It just goes to show how resilient, kind-hearted and caring the Skye community really is.
"We are blown away with what has been collectively achieved and immensely proud to be part of the Skye community."
Local politicians took part in the effort with Celtic FC and Scotland International Ryan Christie also pledging to do his part.
Christie said: "Now more than ever it is good to see everybody on Skye pull together to help everyone in this time of need.
"Over the weekend I will be dedicating a couple of miles myself and I hope many others do the same to raise as much money as possible.
"Skye is very much in the thoughts of every Highlander right now so keep going and keep doing your best and carry on your great work."
The fundraising page for Skye Community Response remains open and can be accessed at: www.justgiving.com/fundraising/skye-camanachd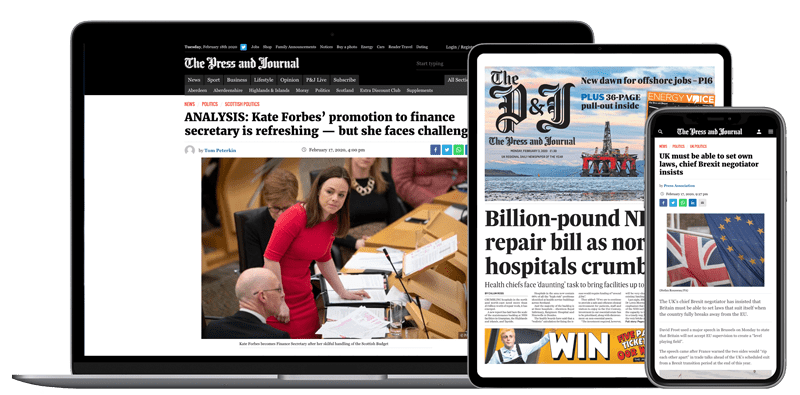 Help support quality local journalism … become a digital subscriber to The Press and Journal
For as little as £5.99 a month you can access all of our content, including Premium articles.
Subscribe