A Western Isles firefighter has called upon a team of young stars to help create a fun and informative video on how families can stay safe at home.
Commander Danielle MacGillivray set a task for her son Peter, 8, and other children of family friends, each undertaking a series of simple safety measures.
This included testing smoke alarms, ensuring candles are fully extinguished, switching off plugs, and making sure doors within the home are closed.
The mum from Benbecula then compiled a compilation of her young stars – aged between two and 10, primarily from the Outer Hebrides but also as far afield as Glasgow and Aberdeen – and hopes it might connect with other families and youngsters.
"With an eight-year-old at home, we know how important it is for children to have tasks and be kept busy right now," Watch Commander MacGillivray explained.
"I've also worked closely with schools on some really simple fire safety tasks, such as testing smoke alarm and learning their home address should they need to phone 999.
"So I asked some friends across the islands and across Scotland, all with a connection to the Hebrides, if their children would help us make a fun and educational video highlighting some key fire safety advice.
"I thought this would be good tasks for the kids, and then I could package it together in a video that might be useful for other parents and families, and something that could maybe help other people to stay safe at home.
"We're all spending so much time at home right now, and using more gadgets, and it's important that people are aware of the potential dangers."
The 30-year-old joined the fire service as a retained firefighter in 2013, and last summer took up a new position as part of the Rural Full Time cadre.
In this role, she offers key support to retained and volunteer fire stations in protecting rural communities across North and South Uist.
She added: "It's a fantastic job and I feel lucky to be able to work closely with so many different fire stations across the area."
SFRS Chief Officer Martin Blunden said: "We work together to protect every community not only by responding to incidents, but also by preventing them from happening in the first place.
"This is an absolutely fantastic video which demonstrates some of the innovative ways in which staff are connecting with communities across Scotland. I must thank all the young stars for helping us to educate and inform people on key advice to lower the risk of fires starting at home.
"I look forward to the future when we can invite them to visit their local fire stations."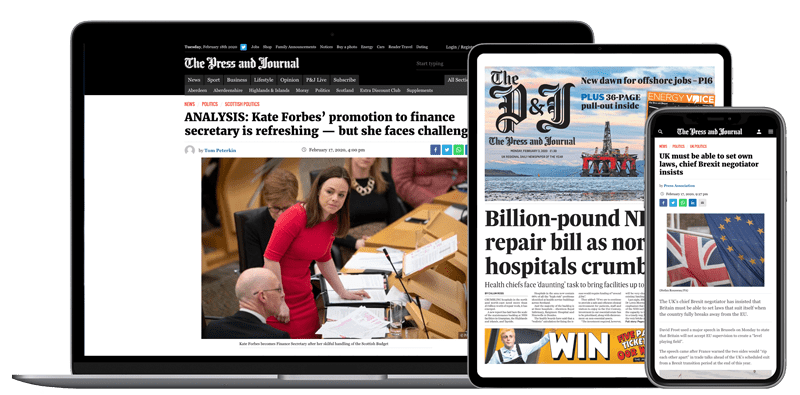 Help support quality local journalism … become a digital subscriber to The Press and Journal
For as little as £5.99 a month you can access all of our content, including Premium articles.
Subscribe