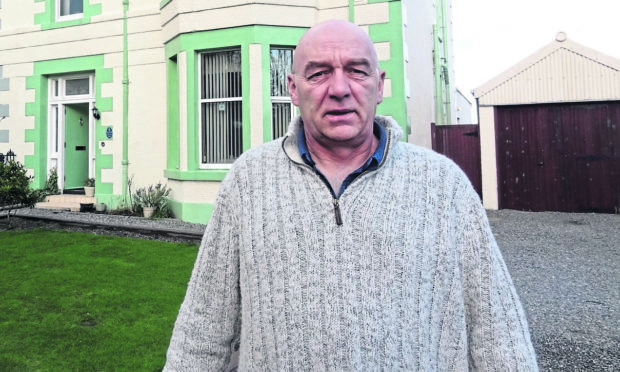 The owner of a Stornoway guesthouse has vowed not to be silenced after a judge ordered him to stop making defamatory blog posts about British Gas.
Lawyers for the energy firm last week succeeded in securing a court order preventing Derek Mcpherson from writing posts about the company being engaged in "unlawful" business practices.
The wrangle between the two parties dates back years, with Mr Mcpherson winning a legal case against the energy ombudsman in 2018 over its service after he complained about British Gas overcharging.
He has penned numerous posts online on a blog entitled "British Gas: A Lawless Private Company?" since then.
The energy firm went to the Court of Session in Edinburgh to secure an interim interdict against Mr McPherson and the judgment issued last week agreed that Mr McPherson had posted "damaging claims".
In the blog, Mr McPherson claimed that agents for British Gas "provided blatantly false and dishonest information in clear violation of anti-fraud legislation throughout the UK".
He also claimed that a lawyer working for British Gas was corrupt.
Lady Poole agreed with certain submissions made by British Gas and granted an order preventing Mr McPherson making incorrect claims about the business.
But she also wrote that the interim interdict being passed didn't stop Mr McPherson from continuing to write on his blog. She said he was just unable to write anything which was defamatory.
Mr Mcpherson yesterday said he viewed that particular aspect of the verdict with some satisfaction, as British Gas had unsuccessfully sought to have additional posts written last month removed.
The guesthouse owner said: "I can't say anything about British Gas allegedly being fraudulent, but I can still raise concerns by publishing things like letters from the local MP.
"I am publishing what other people say, and saying very little myself. I am letting readers figure out for themselves what they think about British Gas. That is entirely up to them.
"I am still keen to raise legitimate concerns."
Lady Poole's judgment states that Mr Mcpherson "is of course bound by the court order" and may face "adverse consequences" should he not adhere to that.
But she said that to prohibit him from "publishing anything at all about those matters" would go against freedom of expression laws under the Human Rights Act.