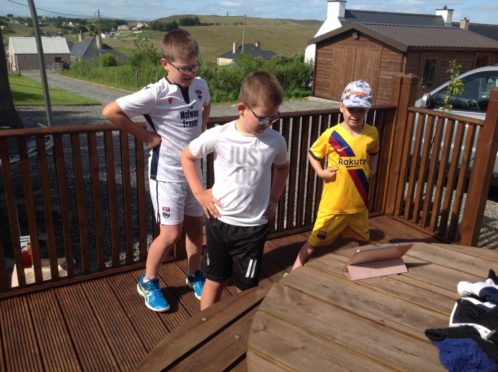 A Western Isles school has encouraged pupils to "never give up" by hosting a virtual sports week.
Academics at Laxdale Primary School organised the virtual event last week to try and make up for the children missing out on their annual sport week due to the lockdown restrictions.
Pupils were tasked with a number of creative tasks and exercise activities throughout the week
Laxdale Primary School Teacher Lorraine Morrison explained how the event is aimed at encouraging the students to reach their full potential and "never give up."
She explained: "We as a school were so aware that the children have been working hard at laptops and missing out on so much of our planned sporting activities scheduled this term.
"We always have a Sports Week so as a staff Stephen Campbell, Kaye Anne Afrin and I were tasked with devising a 'Virtual Sports Week' for the whole school.
"In keeping with our ethos of a growth mindset, our emphasis was on individuals doing their best and trying to better themselves and learn new skills.  We coined the slogan – Never give up, be your best, you're a champion. It is also in Gaelic."
She added: "We devised challenges based on the Active Schools model but we added extra activities and devoted a day to each theme."
During the grand finale of the sporting event, children hosted their very own sports day from their home.
Students created podiums, medals, race numbers and flags ahead of the main sporting event on Friday.
Youngsters were encouraged to pick two activities demonstrated by staff each day generating eight challenges for their unique sports day.
The event ended with an awards ceremony congratulating all the pupils for their efforts.
Mrs Morrison commended the student's dedication in making the unique sporting event a success.
She added: "We have encouraged lots of photos and videos to be shared of participation and it has been lovely to see them all making such an effort."
Council officials thanked the school for their efforts in supporting pupils and keeping them motivated during the lockdown.
A spokesman said: "The Comhairle would like to thank all the school staff across the Western Isles who are going the extra mile to keep children engaged and entertained during Lockdown."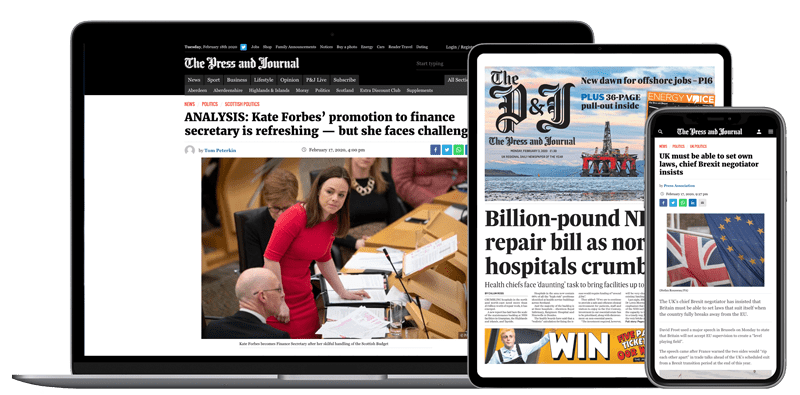 Help support quality local journalism … become a digital subscriber to The Press and Journal
For as little as £5.99 a month you can access all of our content, including Premium articles.
Subscribe