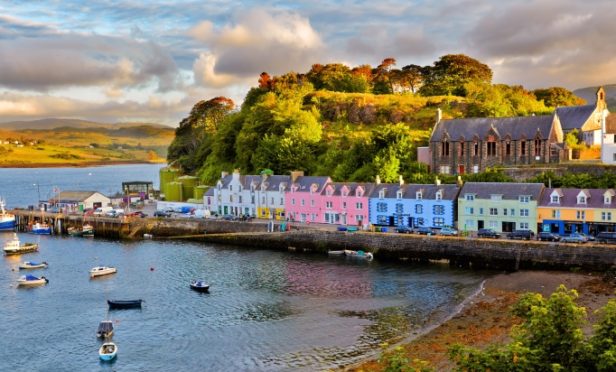 A Skye tourism body has said the island's industry are raring to go at reduced capacity – but more government help is needed to protect businesses.
Eight surveys have been conducted by Skye Connect covering hotels, B&Bs and guesthouses, self-catering facilities, restaurants and cafes, visitor attractions, arts and crafts businesses, marine tour operators and outdoor activity providers to determine how Skye will emerge from lockdown.
The majority of the 240 businesses under the Skye Connect umbrella have had to rely on government grants, furlough scheme payments or loans to ensure they have remained operational during lockdown as income all but ceased with the lack of visitors to the tourist magnet.
The majority of businesses have accessed grants ranging from £1,000 to £15,000 with 30% of the hotel sector receiving between £15,000 and £30,000.
Of those responding, 100% of hotels plan to reopen compared to 90% of self-catering businesses and 78% in the B&B sector.
All visitor attractions responding to the survey plan to re-open along with all outdoor activity providers.
Seventy-eight per cent of marine tour operators and 80% of arts and crafts business are also gearing up to return.
Businesses have said they will require time to reopen, with two-thirds believing two weeks will be enough to allow measures to be implemented.
The majority of businesses have said restrictions to ensure social distancing is maintained will reduce capacity.
Some sectors have also returned response that indicates that reduced capacity will render their businesses unviable, with 35% of marine tour operators raising concerns.
Four-fifths of businesses in the marine tour sector have also reported a loss of between 80% and 100% of their annual turnover.
The outlook is not bleak however with businesses partaking in the survey believing they will be able to recover up to 30% of their anticipated turnover for the year, should they be able to open their doors by August.
Despite the positivity of businesses, Skye Connect has said they believe government aid will be required beyond lockdown to ensure businesses are able to stay afloat to make it through to summer next year.
Alistair Danter, SkyeConnect's project manager, said the data provides a worrying snapshot of industry concern, despite the prospect of individual businesses being able to open within the next couple of weeks.
He said: "It is particularly worrying that so many businesses that want to re-open are finding that current guidelines threaten business viability.
"The loss of anticipated turnover experienced within the sector would, in normal circumstances, force businesses to close.
"Fortunately, the government's support packages are keeping many businesses afloat for the time being.
"However, many businesses are still falling through the cracks in terms of eligibility for support and then we have the uncertainty around what will happen when the furlough scheme closes at the end of October.
"It is clear that our industry needs to start trading again quickly, but it will also need on-going government support to get through to the summer of 2021."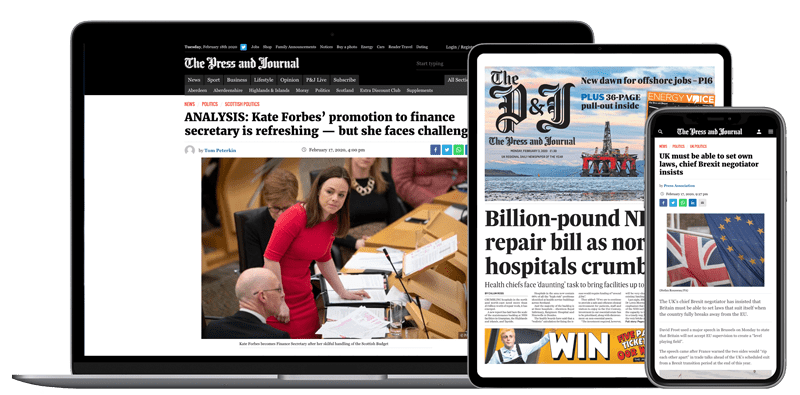 Help support quality local journalism … become a digital subscriber to The Press and Journal
For as little as £5.99 a month you can access all of our content, including Premium articles.
Subscribe