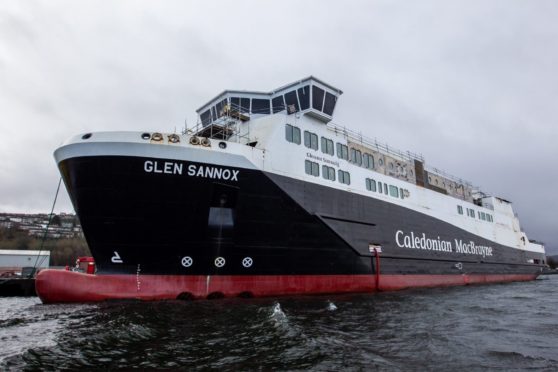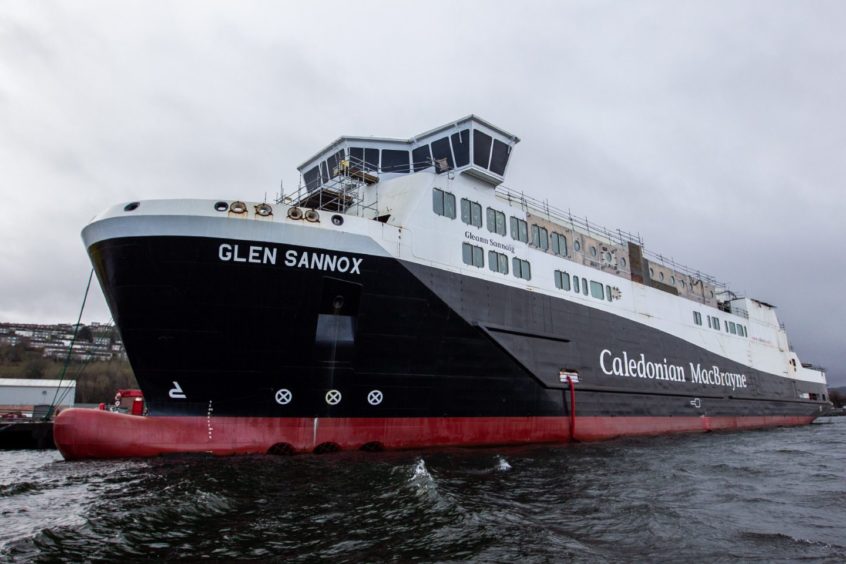 Ferry operator Caledonian MacBrayne's website crashed within minutes this morning after "thousands" of people tried to book ferry tickets.
The huge demand came with the easing of travel restrictions after three months of stay-at-home measures.
A spokesman for CalMac said the system was overwhelmed by "thousands" of people trying to book journeys between the Hebrides and the mainland.
Phonelines to the booking office are also affected by the huge volume of calls.
It is understood the website bookings system went down two minutes after opening at 9am.
CalMac Managing Director Robbie Drummond said: "We apologise that some people have had difficulty in booking tickets today as our website was hit by a large amount of people causing it to go temporarily go down.
"The issue was fixed and the site is now working but it remains subject to high demand. Phone calls to our Contact Centre are still getting through but we only have a limited number of lines for use at any one time so some people may not get into our queuing system and we would ask people to bear with us.
"Our new interim timetable has created more capacity on our network due to additional sailings and we would ask people to be patient when trying to book tickets. We are working as hard as we can to provide the booking service in the face of increased demand."
Choppy waters lie ahead as the Outer Hebrides prepares to welcome its first tourists since pandemic restrictions effectively closed off the isles to most of the world.
The Western Isles has just recorded its eighth confirmed case of Covid-19 – the lowest total of any health board in the country. It is also the only area not to record a death from the virus.
Now there are fears that tourism, as well as bringing a much needed boost to the local economy, may bring something far more deadly in greater numbers.
Isle of Harris weaver Rebecca Hutton said:"I think we need to be careful moving forward.
"The islands aren't just a holiday destination, they are our home and our home is made up of communities of people, and a lot of those people are elderly and vulnerable.
"We need to protect them and if that means being careful and cautious about how we open up then that's what we must do."
She added: "My own business is going to be undoubtedly affected by this and has been already, but what is a place without its people?"
NHS Western Isles chief executive Gordon Jamieson said:"For us as a small island community and a small island health board then our system is possibly a bit more fragile.
"In terms of if we were to see a sudden increase in cases then it would be quite challenging for the health service to be able to respond."
Tourists who test positive for coronavirus while on holiday on Scotland's islands will be expected to travel home, potentially using special isolation facilities on board ferries to stop the further spread of the virus.
CalMac has warned that social distancing could see capacity reduced to around 18% – which will put islanders on a collision course with visitors.
On CalMac's biggest ferry, the MV Loch Seaforth, which runs on the Stornoway to Ullapool route, that would reduce capacity to just around 133 passengers.
Such a move will have big implications for islands that heavily rely on tourism.
Western Isles MP Alasdair Allan last Tuesday met virtually with Islands Minister Paul Wheelhouse to discuss local ferry services.
CalMac will be moving from a winter-style timetable from today to a 'shoulder' timetable over subsequent weeks, with an aim to match the expected return of tourism by July 15.
"Many jobs in the islands depend on tourism, so we all need to see the industry operating again here as soon as it is safe," said Dr Allan.
"At the same time however, people in the islands who have been in lockdown for four months have a legitimate concern to be sure that they can get a ferry ticket to see family members again, now that this is an accepted reason to use the ferry.
"20% of places on the ferry will be kept back so that they can be accessed on a 'show and go' basis, which is most likely to of use to local residents."
But Outer Hebrides Tourism said:"It is disappointing to learn that the ferry capacity to the Outer Hebrides this summer will prevent my business from being able to re-open like those on the mainland, and ferry capacity is being used as a way of extending the lockdown on the islands."
Further north, tourists to Orkney are to be given health safety warning letters amid fears that the islands could be open up to coronavirus with the easing of lockdown.
The letter has been produced by Orkney Islands Council and NHS Orkney in advance of the expected relaxation of travel restrictions in mid July.
It will be handed to passengers using NorthLink Ferries, Pentland Ferries and airline Loganair.
OIC Leader James Stockan said: "We are asking those travelling here to do everything they can to prevent any further cases of Covid-19."
Meghan McEwen, Chair of NHS Orkney said: "There still remains a risk of a spike in COVID-19 cases, the letter provides information and advice on how to keep you our communities and health services safe."
CalMac is warning passengers that they must wear a face covering.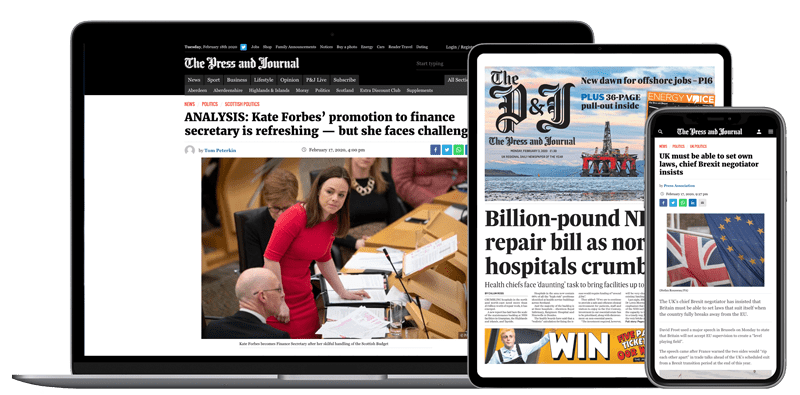 Help support quality local journalism … become a digital subscriber to The Press and Journal
For as little as £5.99 a month you can access all of our content, including Premium articles.
Subscribe