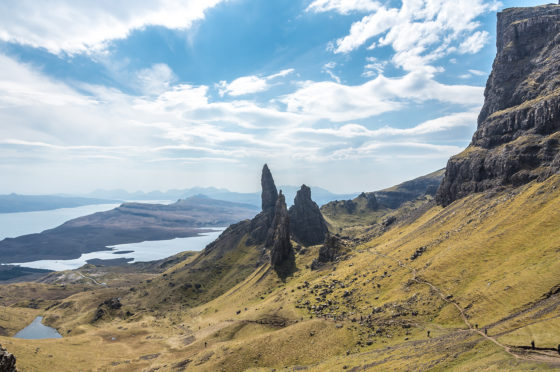 Renovations aimed at enhancing the visitor experience at one of Scotland's most iconic sites – the Old Man of Storr on the Isle of Skye – are set to begin.
The construction of new toilets, at a cost of £300,000, is the latest development at the location.
It complements two projects already underway, including a £186,508 upgrade of the existing footpath for visitors to reduce the erosion and vegetation loss, managed by the Outdoor Access Trust for Scotland (Oats).
The second is the construction of a new car park to improve road safety by preventing cars parking on the main road.
The toilets, including motorhome facilities, are being funded by Highland Council and the Rural Tourism Infrastructure Fund, which aims to support projects that focus on improving the visitor experience in rural parts of Scotland that have faced pressure on their infrastructure or negative impacts on communities due to the significant increases in visitor numbers.
Work on the pathworks project resumed on June 22 following the easing of Covid-19 lockdown restrictions by the Scottish Government.
The toilet and motorhome facilities are due to begin on August 3 and the principal contractor for the work is McGregor Construction (Highlands) Ltd.
Isle of Skye area committee chairman John Gordon, said: "We are delighted to see work continuing at the Storr which will make a significant difference to the area for the enjoyment of locals and tourists alike.
"The infrastructure will transform the area from the additional parking as well as toilets along with motor home facilities which are so badly needed. The path works will protect and care for the environment as well as give a more enjoyable walk up to the Storr."