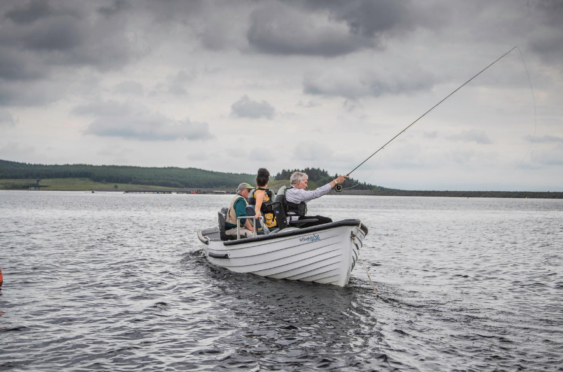 Fishing and boating enthusiasts – including disabled anglers – in the Uists have netted a new accessible boat.
The north and south Uist angling clubs has been able to purchase the boat thanks to a £7,300 from salmon farm Loch Duart.
National charity the Wheelyboat Trust, in partnership with the Angling Trust, are supplying the new boat after Loch Duart made a donation through its Salmon Pool Fund, a partnership between the firm and its feed supplier, Cargill Aqua Nutrition.
Primarily used to fish on the island's lochs for salmon, sea trout and trout, the boat will also be used for pleasure boating and nature watching.
It will also be an important facility for the Uists' flourishing accessible tourism industry.
Hydraulic platforms allow disabled anglers to get into the boat.
Alastair Macleod, of North Uist Angling Club, who applied for the funding, said they were "thrilled" to be able to get the boat, adding: "Angling is an important part of our community and is hugely popular with people of all ages across the Uists, with our clubs bringing together over 100 adults and juniors from the islands and further afield."
The Wheelyboat is to be named in memory of Elizabeth Macdonald Buchanan, who was a trustee of the Wheelyboat Trust and lived on Eriskay.
Mark Warrington, managing director of Loch Duart, said: "Working as part of isolated communities across north west Scotland and with many keen anglers within our employment, including myself, we know just how important fishing is to local residents and visitors alike."