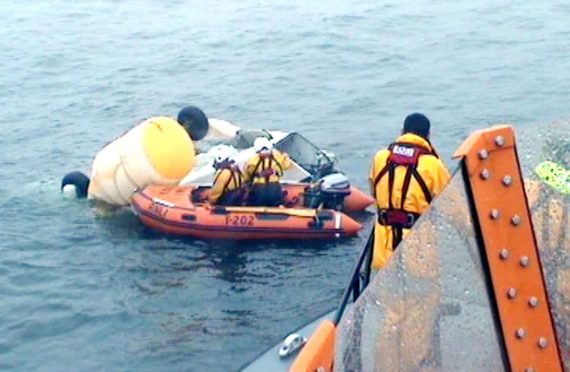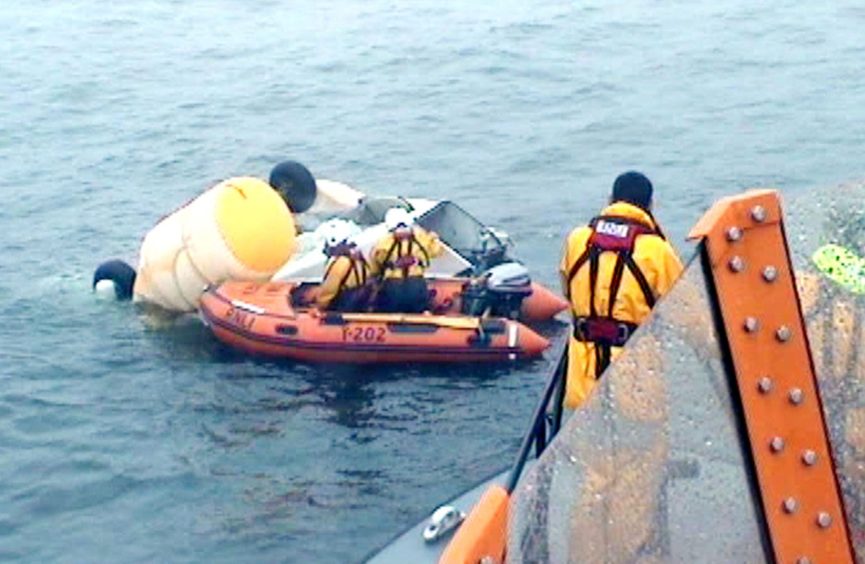 Survivors of the tragic helicopter crash off Shetland have said their determination to see their children again gave them the strength to escape alive.
Toby Croft, 38, who was an offshore electrician at the time of the 2013 tragedy, said his first thought was of his son as the aircraft filled with water.
He said: "I had a little boy. That gives you more strength than you think you have. It made me more determined.
"I wanted to make sure to see him again, and there you go."
Speaking of the incident, Mr Croft said: "I heard a squeal like missing a gear and then we were in the water."
He said he had to use his elbow to smash a window in a bid to escape, reaching the surface and eventually being airlifted to safety around 50 minutes later.
Mr Croft, was asked about his physical and mental health, seven years on from the tragedy.
He said: "I think I am alright. I try not to think about it. I try to take some good things out of it."
October 20, 2020

October 20, 2020

October 19, 2020
He now works as a self-employed electrician adding: "I don't think I could go back on a chopper again [because] of family. It makes you realise what you have. I would rather be skint and be at home with my kids."
Earlier, fellow survivor Neil Ritchie, 39, told the inquiry he thought at the time: "I am going to try and see my family again."
The inquiry also heard from a leading Scottish pathologist who said three victims died of drowning, with the fourth suffering heart failure during his efforts to escape the stricken helicopter.
Professor James Grieve, of Aberdeen University Medical School, said Gary McCrossan, 59, of Inverness had "severe heart disease" prior to the tragedy.
The fatal accident inquiry was also told Mr McCrossan had been complaining of a sore back and been "quite unwell" during his two weeks offshore.
Earlier in the inquiry, Sheriff Principal Derek Pyle was told Mr McCrossan had managed to escape from the fuselage of the helicopter and make it to the surface.
However, he suffered a heart attack while on a life-raft and, despite efforts to save his life, he later died.
Regarding Duncan Munro, 46, of Bishop Auckland, Mr Grieve said he had suffered a brain injury due to the crash and most likely lost consciousness or was concussed before drowning.
He said George Allison, 57, of Winchester, may also have lost consciousness as a result of a head injury prior to drowning.
Of Sarah Darnley, 45, of Elgin, it was considered she had drowned.
There was no evidence of a brain injury, but Mr Grieve said she may not have been "able to get that last gasp of breath before making an escape".
---
The fatal accident inquiry – being held virtually – is hearing evidence into the tragic circumstances of the Super Puma helicopter crash off Shetland in August 2013.
Highlands and Islands Sheriff Principal Derek Pyle, who is conducting the inquiry, opened the session on Monday morning
Video conferencing technology is being used during the hearing due to Covid-19 restrictions in place throughout courts across Scotland.
The passengers who died on the day were: Sarah Darnley, 45, of Elgin; Gary McCrossan, 59, of Inverness; Duncan Munro, 46, of Bishop Auckland; and 57-year-old George Allison, of Winchester.
A fifth victim, Samuel Bell, from the London area, committed suicide four years later.
The inquiry was told he had attempted to save the life of another passenger, Gary McCrossan, 59, from Inverness, after he had managed to escape from the submerged helicopter fuselage.
Sheriff Principal Derek Pyle said: "His death was clearly directly caused by the accident."
The inquiry will hear from survivors, counsel for families, the Civil Aviation Authority, helicopter operator CHC, and plane manufacturer AirBus.
The victims were offshore workers travelling onboard a Eurocopter AS332 Super Puma helicopter belonging to CHC Helicopters when it crashed on approach to Sumburgh Airport on August 23, 2013.
The aircraft was flying workers off the Borgsten Dolphin oil platform in the North Sea.
The inquiry is expected to last four weeks.