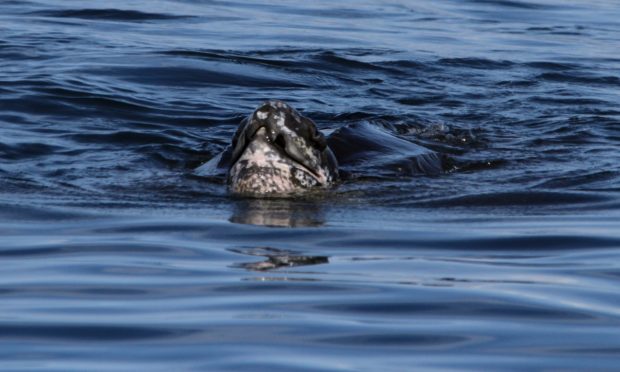 A conservation charity has made a rare sighting of a leatherback turtle in the Hebrides.
Members of the Hebridean Whale and Dolphin Trust (HWDT) had the unusual encounter 15 miles off the isle of Muck while on an expedition on their research vessel Silurian.
It popped up just 100 metres away from the boat, startling the crew on board, none of whom had ever seen a turtle in the UK before.
Scotland's west coast seas are globally important habitats for cetaceans, but sightings of turtles are much rarer and this was the first sighting of a leatherback in 17 years.
Becky Dudley, HWDT marine biodiversity officer, said: "It was truly a once in a lifetime moment for all of us on board.
"The turtle did not seem to be in much of a hurry to go anywhere and we floated alongside the animal as it swam, using its colossal front flippers to propel itself forward with ease. It was enormous.
"We could see the whole animal under the water as it glided along, taking periodic breaths, before disappearing beneath the waves.
"I have been sailing around the Hebrides, year-round, for over two years now and this has to be one of the most magical and surprising encounters so far, and one I will never forget."
Leatherbacks are the largest marine turtle in the world, growing to more than 8ft in length.
They undertake huge migrations across the Atlantic and Pacific Oceans, breeding in tropical waters, but face increasing threats from marine litter.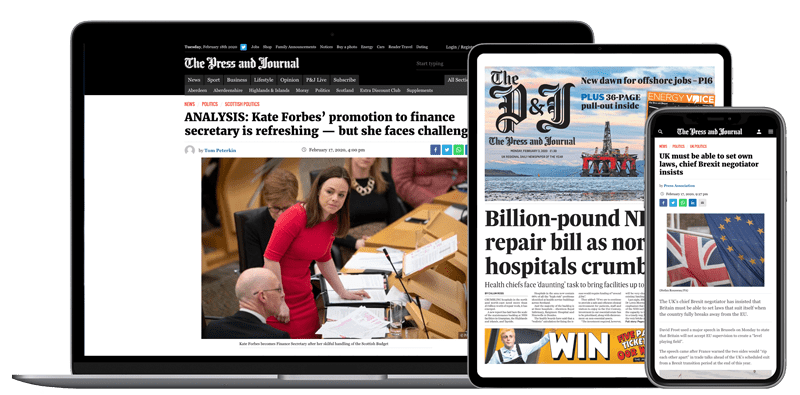 Help support quality local journalism … become a digital subscriber to The Press and Journal
For as little as £5.99 a month you can access all of our content, including Premium articles.
Subscribe