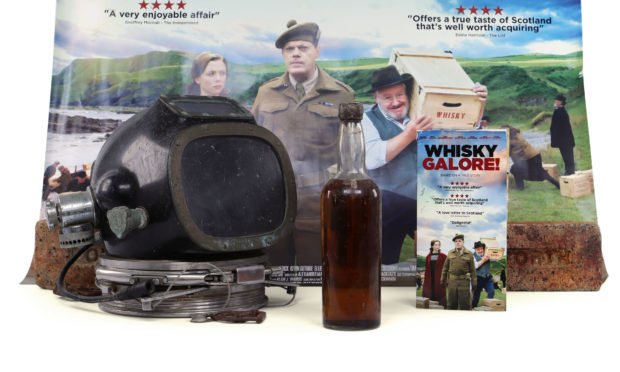 A rare bottle of Scotch from the shipwreck that inspired Whisky Galore! has fetched £9,200 at auction, 33 years after it was salvaged from the seabed.
The bottle was one of thousands packed in cases on board the SS Politician when it ran aground near the island of Eriskay in the Outer Hebrides, in 1941.
The story of the ship and the islanders who couldn't believe their luck was told by Scots author Compton MacKenzie in his 1947 novel.
The bottle was salvaged by North Sea diver George Currie, in 1987, after discussing the tale with colleagues in the pub the night before.
Mr Currie, 67, from Kirkwall in Orkney, put his prized possession up for sale in The Grand Whisky Auction, which concluded on Monday night.
He said: "My wife Christine was getting updates every ten minutes. It was sitting at £9,000 for a while and then there were a couple of late bids.
"I'm delighted with the price – all for an 80 year old bottle of whisky I found in the sea.
"It holds a lot of memories for me of the fun we had that day but now it's time for somebody else to enjoy it. It's a good bit of history."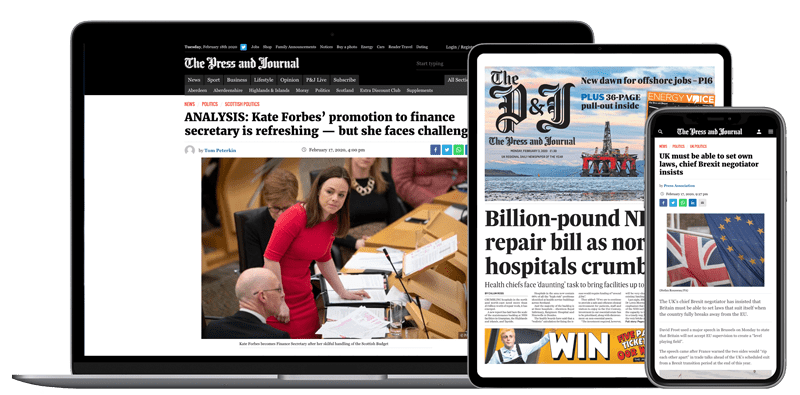 Help support quality local journalism … become a digital subscriber to The Press and Journal
For as little as £5.99 a month you can access all of our content, including Premium articles.
Subscribe