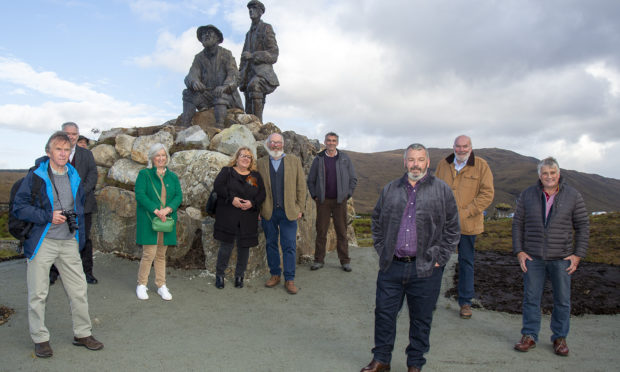 A 17-year campaign to honour two pioneering mountaineers reached its peak yesterday when a memorial was unveiled in the Cuillins in Skye.
A larger than life size bronze sculpture to John Mackenzie and Professor Norman Collie was installed at Sligachan to commemorate their achievements in establishing routes across the mountain range and for their appreciation of the landscape and Gaelic culture.
Mackenzie, born in 1856 in Sconser, began climbing at an early age, first conquering Sgurr nan Gillean aged just ten. He became the first native Scot to work as a professional guide and was hugely significant in early ascents of the Cuillin.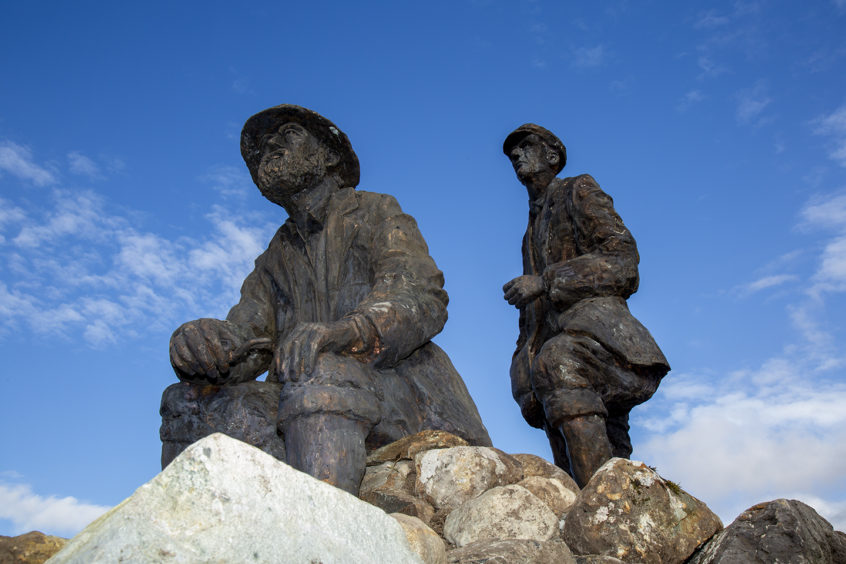 Prof Collie, born in 1859, was a renowned scientist and climber who was a frequent visitor to Sligachan and he and Mackenzie became friends, working together to establish routes across the range which are familiar today.
The Collie and Mackenzie Heritage Group was formed to commemorate the pair's achievements. The unveiling ceremony had to be scaled back due to Covid-19 restrictions, but a small group attended, including 92-year-old Mary Crabtree, grandniece of Prof Collie.
The heritage group said: "The climbers Collie and Mackenzie are inspiring for their spirit in undertaking dangerous climbs using only the most basic of equipment, with no means of rescue should anything go wrong. Their story however runs deeper with two men from vastly different backgrounds, working together to overcome many challenges in the Cuillin to strike a lifelong friendship".
Morag Nicolson, chairman of the group, said after the unveiling: "It was amazing. It's there now for all to see and it looks spectacular in the landscape.
"It's taken us 17 years to get to this stage and people have worked tirelessly on the project. It's been a gigantic, Herculean task to get here. We've always said it was from the people for the people and there have been so many involved."
The group raised £200,000 to complete the first stage of the project, including building a car park, information panels, stone seating and removing overhead power lines. A further £117,000 helped with the installation of the monument, created by local artist Stephen Tinney.
Skye MSP Kate Forbes praised the group's "grit and determination" in completing the project: "It is a great shame that we weren't able to celebrate the unveiling of the sculpture this week, because of the understandable Covid restrictions. However, I am sure that there will be much celebration across Skye, Scotland and indeed the world that this project has been delivered.
"Collie and Mackenzie will be forever remembered in the form of this sculpture, and it is fitting that the sculpture will stand at the foot of the mountains they loved."