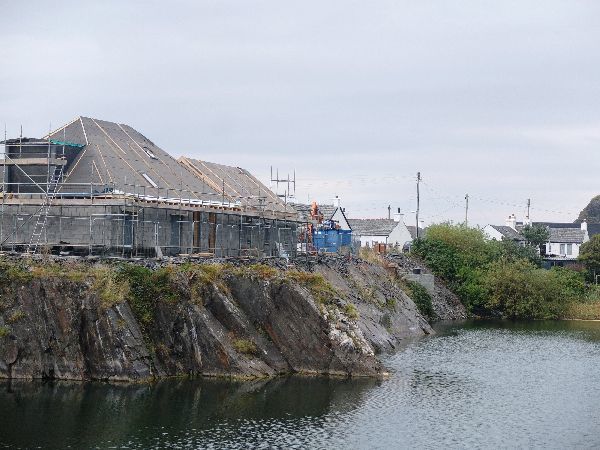 Planning watchdogs are being asked to investigate Argyll and Bute Council in a row about an island heritage centre.
The Atlantic Islands Centre, currently under construction on the isle of Luing, will celebrate the proud slate quarrying past of the islands of Lorn.
The centre is perched by the side of a quarry pool in the village of Cullipool.
But some islanders are horrified that Spanish slate will be used to roof the new building after Argyll and Bute Council's planning committee agreed to remove a condition stating that the building must be roofed in West Highland Slate.
Now islander Edna Whyte, an internationally-renowned artist who has celebrated the buildings of Cullipool in her paintings for more than 50 years, has sent a formal complaint about the handling of the development to the Scottish Planning Ombudsman.
She said: "A West Highland slate heritage centre roofed in Spanish slate is an insult and a travesty. Cullipool is a unique jewel, there is no other place like it."
She added that the new centre will dominate the entire village.
A spokesman for the council said it would be inappropriate on the complaint at this time, but added: "Planning committee members agreed to allow the use of a slate known as CUPA Heavy 3.
"We feel that the use of this slate fits nicely with the historic environment of the island and is acceptable for this new build."
Norman Bissell, vice chairman of Isle of Luing Community Trust, the group behind the centre, said: "The guidance from Historic Scotland is that West Highland slate should not be used to roof new buildings and the members of Isle of Luing Community Trust do not wish to place a long term burden on future generations of the cost of repair and maintenance of recycled West Highland roof tiles.
"A clear majority of the residents of Luing supports the building of the Atlantic Islands Centre and supported the planning application to vary the condition regarding the type of roof slate to be used.
"It is not a West Highland slate centre, it is a community hub and learning centre for the people of Luing which will be a focal point for creativity, enterprise and community life. It will bring much needed social, economic and environmental benefits and job opportunities for islanders and will be an exciting new visitor destination for Argyll. We are very much looking forward to it opening next year."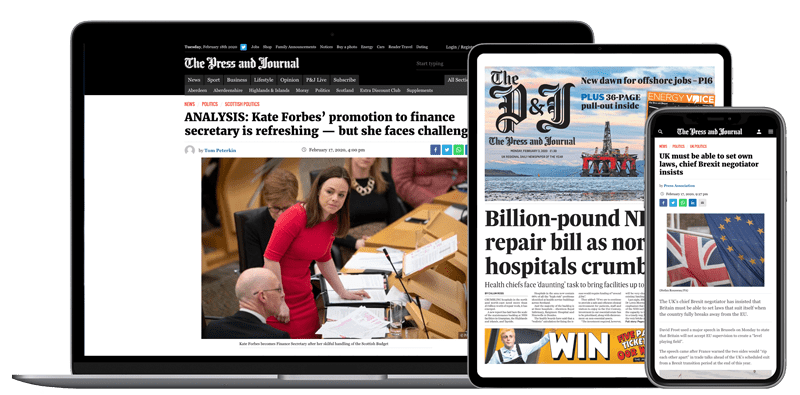 Help support quality local journalism … become a digital subscriber to The Press and Journal
For as little as £5.99 a month you can access all of our content, including Premium articles.
Subscribe