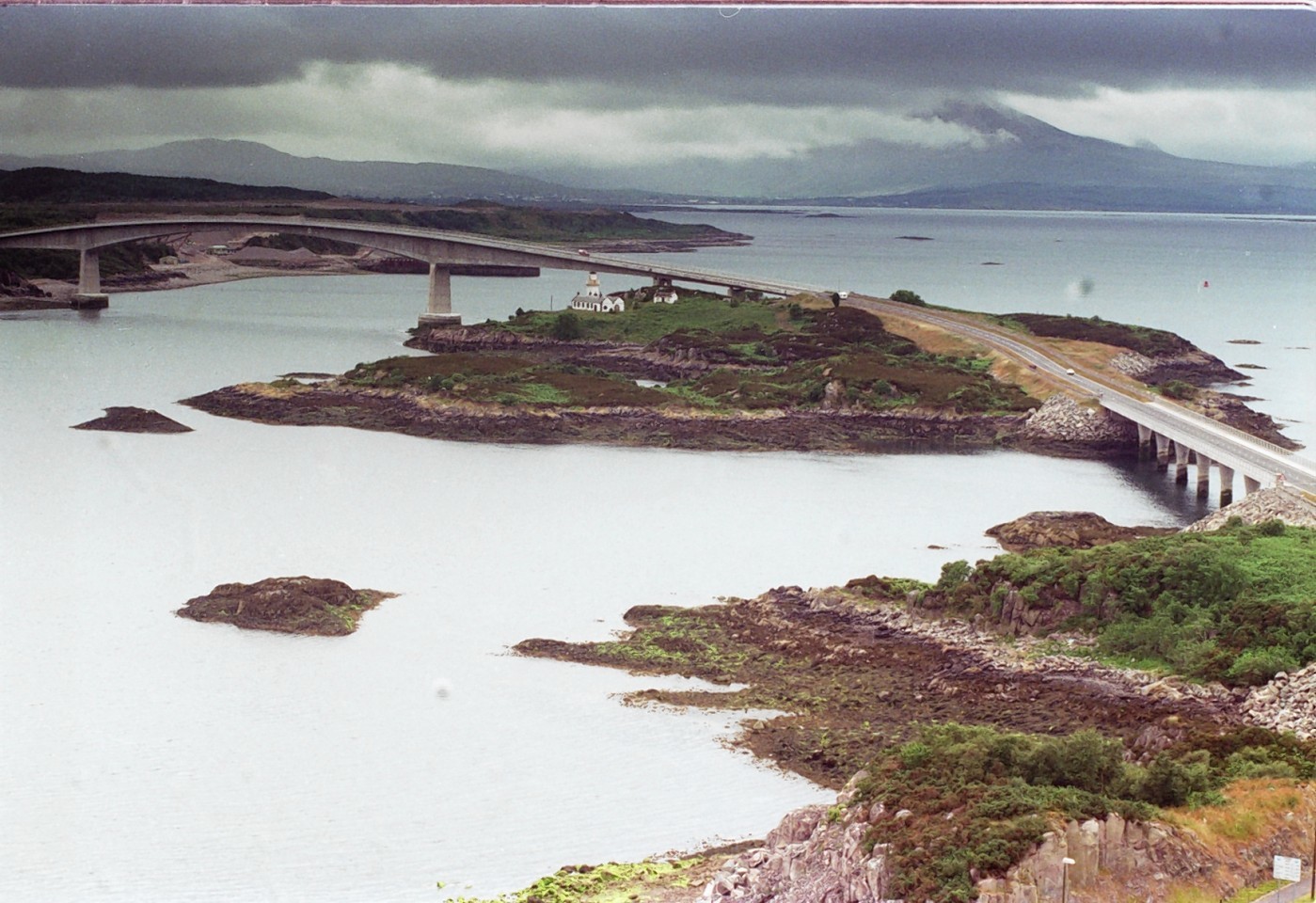 A review has been ordered following concerns over the number of times the Skye Bridge has been closed by high winds in recent months.
Transport Scotland is looking to see if improvements can be made to the measuring equipment and looking at the procedures surrounding closures.
Recent figures showed that between September and January the bridge was closed to all vehicles 14 times, more than all of 2012-14 when it was closed 12 times.
Over the five months, the bridge was closed to high-sided vehicles on 97 occasions, compared to 181 times for the three-year period.
The wind trigger thresholds – 50mph for high-sided vehicles and 75mph for all vehicles – have not been reconsidered since they were established in 2004.
One concern is that electronic warning lights on the bridge remain on longer than necessary.
A Transport Scotland spokeswoman said they understood concerns over the number of recent closures and were working with local representatives from Police Scotland and the operating company Bear Scotland, and Highland Council to address them.
"The top priority has to be safety but we need to balance this with our efforts to minimise disruption," she said.
"Advice from the Met Office has established that wind speeds have frequently been higher than in the recent past and our contractors have examined the equipment on the bridge and advised it was working correctly.
"However, as part of the overall plan we are looking to see if any upgrades can be made.
"We are also reviewing the procedures around the bridge closures, especially with regard to high sided vehicles, and looking to put a more efficient system in place to warn people about the likely restrictions."
Highlands MSP and Scottish Labour transport spokesman David Stewart, who called for a review last month, said while the government stressed the wind thresholds were working that was not what he had heard from residents, tourists and businesses.
"Whilst road safety should always be the first and foremost priority I am delighted the Scottish Government will look again at the instruments used to make decisions about bridge closures given that they have not assessed the impact of these closures to Skye and the surrounding areas economy," he said.