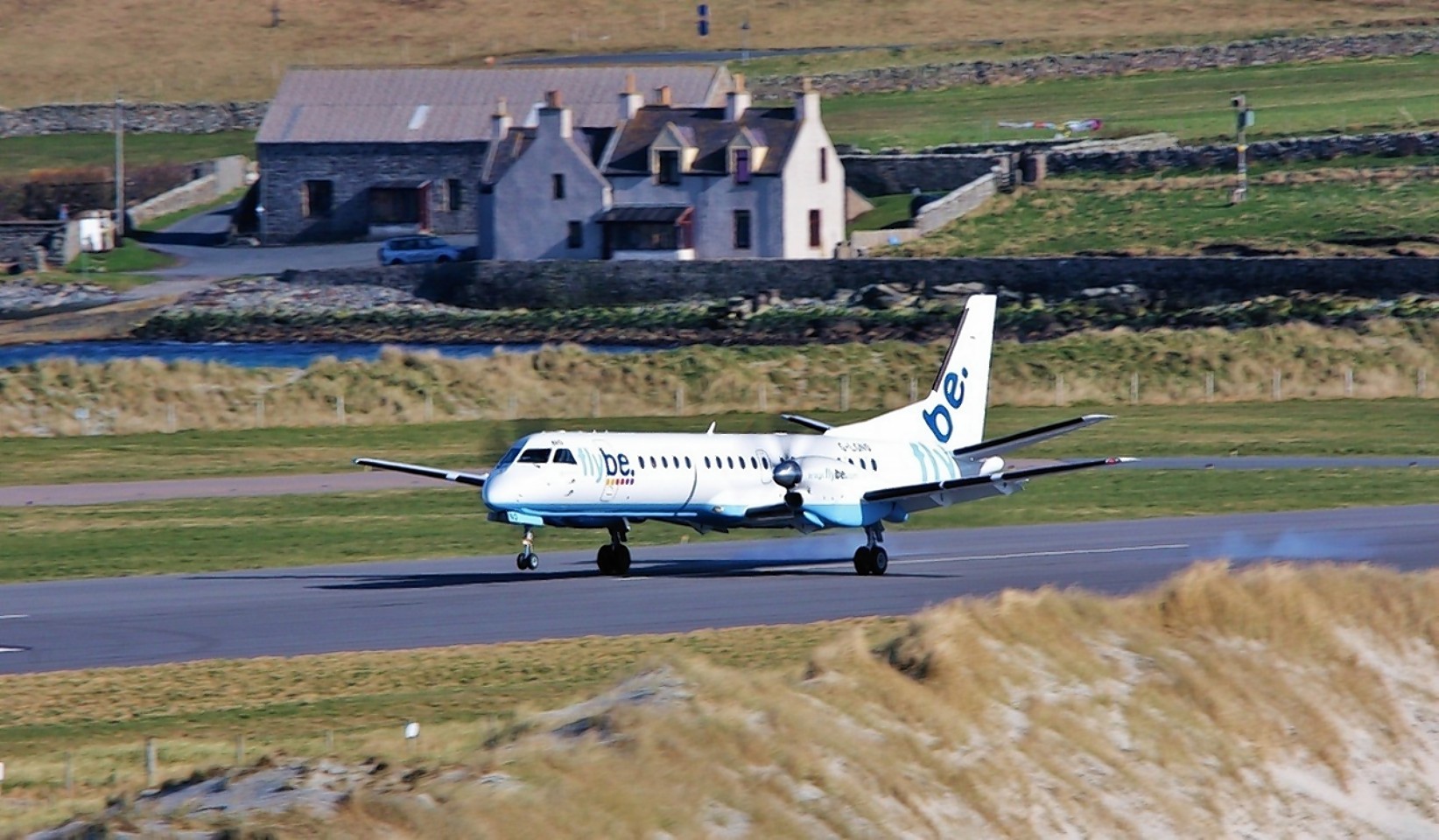 The chief executive of Loganair was in Shetland last night to discuss complaints about "excessive" air fares.
Stewart Adams flew to Sumburgh to meet the leaders of the online Islanders against Flybe and Loganair's Excessive Prices social media campaign group.
The private meeting was arranged to facilitate an exchange of views on both sides.
More than 14,500 people have supported the campaign which has been raised with the European Commission in Brussels by SNP MEP Alyn Smith.
He has called for a review of what he described as "outrageously high" prices of flights between the Scottish mainland and the northern isles.
Shetland Islands Council's political leader, Gary Robinson, has pointed out that a return flight from Kirkwall to Sumburgh, a distance of 85 miles, in July would cost over £154.
Highland and islands Labour MSP Dave Stewart held talks with Transport Minister Derek Mackay yesterday.
" I had an amicable meeting with the minister to discuss these excessive price charges on flights to and from our islands by Loganair and Flybe," he said.
"In fact we were pretty united in our concern about these huge costs.
"These flights are a life-line service and I cannot see the justification in hiking prices up to the extent that they become unaffordable.
" There is cross-party support for a need for action and I am calling today for talks with Loganair and Flybe to discuss and I will ask them for a break down of their costs".
A Transport Scotland spokesman said the minister recognised the concern of islanders and is scheduled to meet with the campaigners on July 7.
"He is also keen to speak with the operators and other stakeholders in due course and has asked for a scoping exercise to be carried out to provide further information on fares, reliability, and the long term sustainability of services," he added.
"Whilst the majority of air services to the islands are operated on a commercial basis, the Scottish Government would look on all parties to play their part in making sure these services remain accessible."
The spokesman said the government was committed to continuing the air discount scheme, which provides a 40% subsidy for eligible passengers, until 2019.
A spokesman for the airline declined to comment given the meeting due to take place last night.