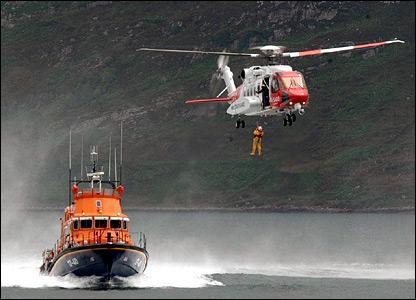 A man was escorted to Raigmore Hospital earlier this afternoon after a falling and breaking his leg on Handa Island.
Stornoway Coastguard received the call at around 1.15pm and sent a helicopter to the scene.
A coastguard spokeswoman said: "He was walking round the island when he fell and suffered a broken leg. Another visitor came upon him and raised the alarm."
The coastguard was called out again shortly after when a yacht with two people on board was run aground near Oban.
A lifeboat was sent out and is currently escorting the yacht back to land.
A spokeswoman for the coastguard confirmed the yacht in question was around 36 foot long and had two people on board.