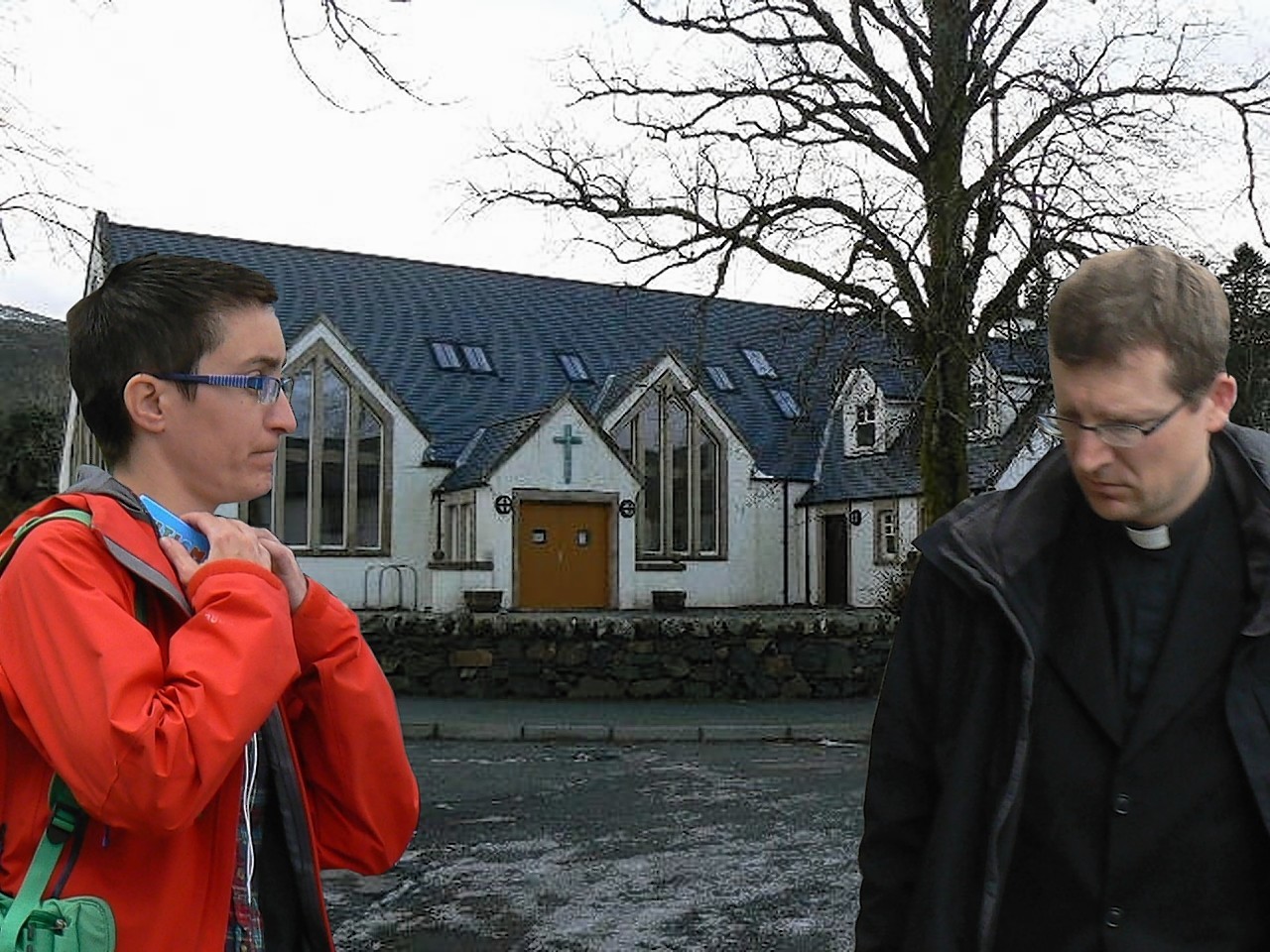 A Roman Catholic priest has told a court a woman accused of stalking him threatened to kill herself when he spurned her advances.
Father William MacLean said hotel worker Marcela Lucanova seemed determined to get him to break his vow of chastity.
He said that after the 30-year-old hotel worker joined his parish they developed a "healthy" friendship.
But the priest said that eventually he did not feel safe being alone with her.
Czech-born Lucanova went on trial at Portree Sheriff Court yesterday accused of stalking the 41-year-old churchman.
He said that when Lucanova joined his church in 2013 they became friends.
But he said she became more "intense" and called him "my little lamb" verbally and in e-mails, despite him asking her not to.
Fr MacLean told fiscal Stewart Maciver: "I felt that as a person who took a vow of celibacy that term was not appropriate.
"I felt she used it to try and undermine my priesthood. She wanted me to leave the priesthood for her.
"It made me question my own calling. Where my future lay. She threatened to take her own life."
Sheriff Richard Davidson asked the priest: "You felt you were being blackmailed? 'Engage with me or I will end my life?'"
Fr MacLean replied: "I thought it was a real threat.
"I did not feel safe in her presence if nobody else was there. I suppose I thought she wanted to have a relationship with me.
"She sent me an e-mail saying she wanted me to leave the priesthood and marry her. She wanted some sort of physical intimacy.
"My house is part of the St Mary's Church building (at Portree) and once she left her car in the church car park all weekend. People might think if the car is outside, the owner must be inside."
Fr MacLean said Lucanova drove to Crosshouse Hospital in Kilmarnock and hand delivered a letter for his consultant brother who worked there.
Fr MacLean said: "The letter said she was very fond of me, and that I would like a family and to be married like him. I didn't say that.
"She claimed in the letter I was attracted to her. I am certainly not attracted to her."
He said he found the situation "stressful and disturbing'" and went to the police in October.
The priest added: "Marcela said people in the parish were gossiping about me having a girlfriend. She was infatuated with me.
"There was no risk to my celibacy but there was a risk of scandal. I have a role here to look after a pastoral flock. I cannot afford to screw it up and have a scandal.
"In a one-line e-mail she used the words foxy, mankini and lycra. She asked me to send her a photo from my holidays of me in a mankini. And she raised the matter of actual physical intimacy."
Sheriff Davidson asked: "Is it fair to say, to the casual observer, the message is 'you need a woman and I am the woman to help you.?'"
Fr MacLean said he thought that summed up the situation.
He said that eventually Lucanova sent him a card which read: "I will not be bothering you any more. I will always love you."
Her defence agent, solicitor Duncan Burd, told the priest there was a photograph of a sponsored cycle ride showing him with his arm round Lucanova, but Fr MacLean said it was a group picture.
Mr Burd continued: "When she was sitting in the church you told her you had never had a girlfriend."
Fr MacLean said: "I do not remember saying that, but it is possible."
Mr Burd asked if Fr MacLean remembered making a gesture with his eyes towards the bedroom when she was in his house.
The priest, who also serves at Broadford, Kishorn and Dornie, said he could not remember looking at Lucanova in that way.
He said: "I would not do anything with the intention of encouraging intimacy."
Mr Burd asked if he remembered lifting Lucanova in the church and pressing his face into her neck.
The priest replied he was "pretty sure" he did not.
The trial is due to resume on Monday.
Lucanova, of Burnside, Torrin, Skye, denies that between February and October 2014 at St Mary's RC Church and elsewhere in Scotland she engaged in a course of conduct which caused Fr MacLean fear or alarm by repeatedly sending him e-mails and repeatedly attending at his house adjacent to the church.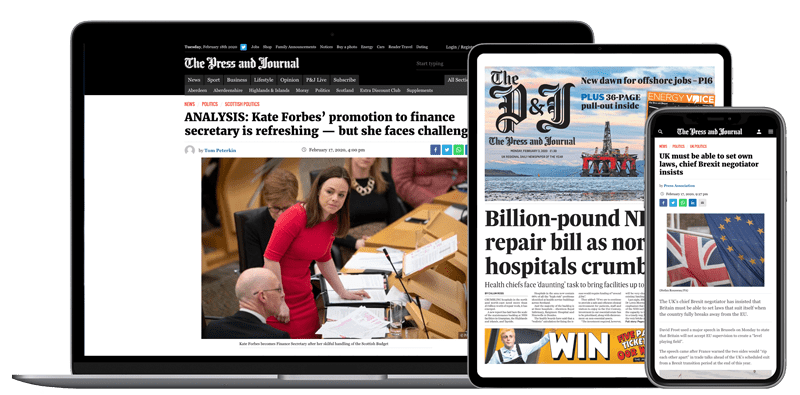 Help support quality local journalism … become a digital subscriber to The Press and Journal
For as little as £5.99 a month you can access all of our content, including Premium articles.
Subscribe