It's been just over a year since a video showing a gravity-defying thrill ride along the Cuillin ridge on Skye became a huge online hit.
A short film of Skye born stunt cyclist Danny MacAskill's thrilling ride through over the mountain range has been viewed more than 38 million times since it was released in 2014.
The clip shows MacAskill pulling tricks on top of the treacherous mountain ridge.
It even features a trip to the infamous Inaccessible Pinnacle at the summit of Sgurr Dearg.
Looking back at his incredible feat yesterday, Danny MacAskill said: "Can't believe it's been a year since "The Ridge" went live.
"The response to the film has been unbelievable!
"I can safely say our expectations were blown out the water within the first day it went online!
"I want to say a huge thanks to Cut Media, Skye Adventure, BBC Scotland, and Hot Aches Productions for all the hard work in the mountains and also to Santa Cruz Bicycles, Five Ten and ENVE Composites for making our stupid idea become a reality.
"The biggest thanks of all though has to go to you! Because of you guys sharing the video, people all over the world have seen that the sun does occasionally come out from behind the clouds on The Isle of Skye!!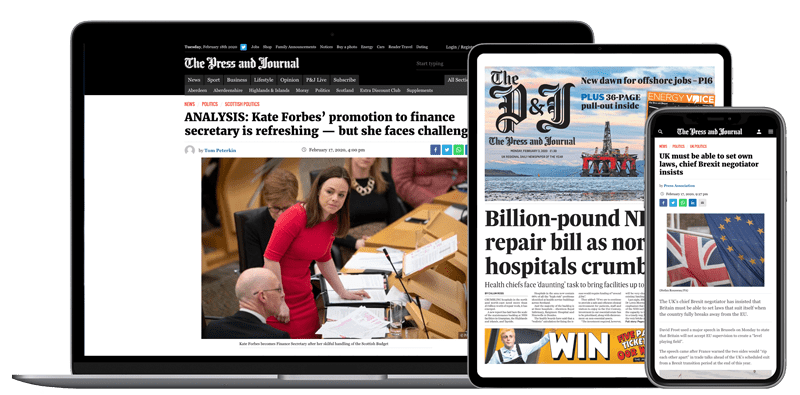 Help support quality local journalism … become a digital subscriber to The Press and Journal
For as little as £5.99 a month you can access all of our content, including Premium articles.
Subscribe