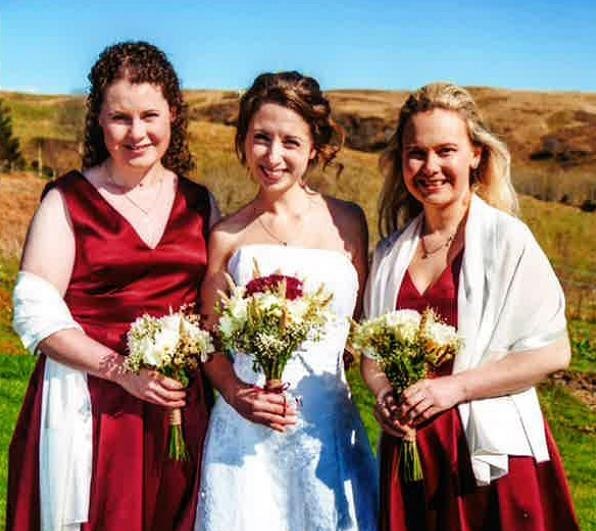 A vet has been killed in a head-on crash involving a Maserati on Mull.
Theresa Wade died at the scene when her Berlingo van collided with the car just outside Craignure.
A 26-year-old man has been arrested in connection with the incident, and is due to appear at Oban Sheriff Court.
Last night Miss Wade, who ran the veterinary practice at Fishnish, was described as a "clever" and "caring" young woman.
The 29-year-old lived with her partner Charles Pease at the Kinloch Hotel in Pennyghael, who paid tribute to her as "one of life's bright stars".
He said: "Theresa was one of life's bright stars that burned out all too soon.
"I feel absolutely beside myself because she was a young woman with great potential who was an exemplar for all that Mull,
Oban, Argyll and even Scotland could present to the world."
Her parents Mary and Trevor Wade live in Oban, and she also leaves two sisters, Rosie, 26, and Lousie, 24.
The crash happened at 8.15pm on Wednesday on the A849 road between Craignure and Fishnish on Mull.
Mrs Wade said: "We are in shock. I can't believe it.
"She was just going about her working life. When she didn't come home her partner thought she had gone to another call out. She knows the road so well, she does it at least twice a day.
"When you hear about these tragedies you think, how appalling. There have been so many youngsters killed in road accidents. You don't expect your child to go first."
Miss Wade grew up on the Ross of Mull where her parents ran Bayview Stores at Bunessan. She went to primary school at Bunessan before attending Oban High School, where she was the dux.
She then studied veterinary medicine at Glasgow University before taking her first job at a practice in Fort William in 2009. Last year she took over the practice at Fishnish on Mull.
Mrs Wade said: "She was very caring. She was passionate about animals and her work. She absolutely loved Mull, she was so happy to go back to Mull. She enjoyed Fort William, but going back to Mull was like a dream come true.
"Every time we went over everybody was praising her about how good she was and what a good vet she was."
Her father added: "She was so determined. It was her work and Mull that mattered to her rather than how much money she could make."
"Theresa was determined to get back to Mull and run a rural practice. By fluke she got there. It wasn't on the market but Jimmy Wilson was looking for someone to take over so that he could retire. Theresa showed up at the right time.
"She was very, very popular. She loved all animals, but horses and cats were her favourite.
"She was happy to live a simple life."
The young vet's partner echoed Mr Wade, and said she had been thrilled to achieve her "ambition" to become the vet back on her "home ground".
Mr Pease added: "She bought the practice in July last year and everything was perfect.
"I am just shattered. I can be very proud of her. I loved her dearly."
A police spokeswoman said inquiries into the cause of the crash were continuing, but added: "A 26-year-old man has been arrested. He is currently in police custody in connection with the incident.
"The man is due to appear at Oban Sheriff Court."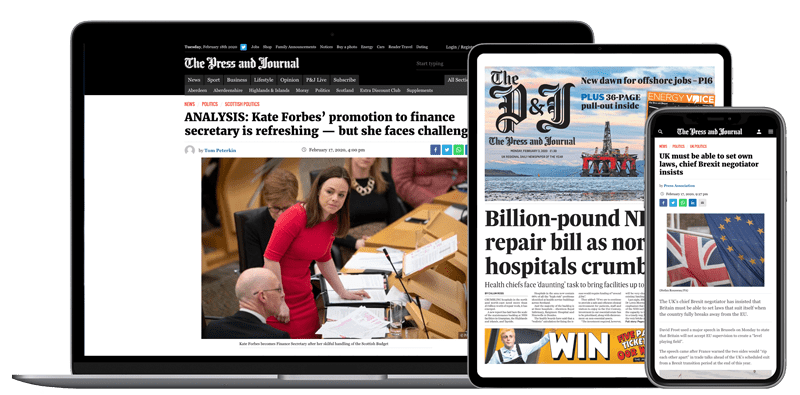 Help support quality local journalism … become a digital subscriber to The Press and Journal
For as little as £5.99 a month you can access all of our content, including Premium articles.
Subscribe