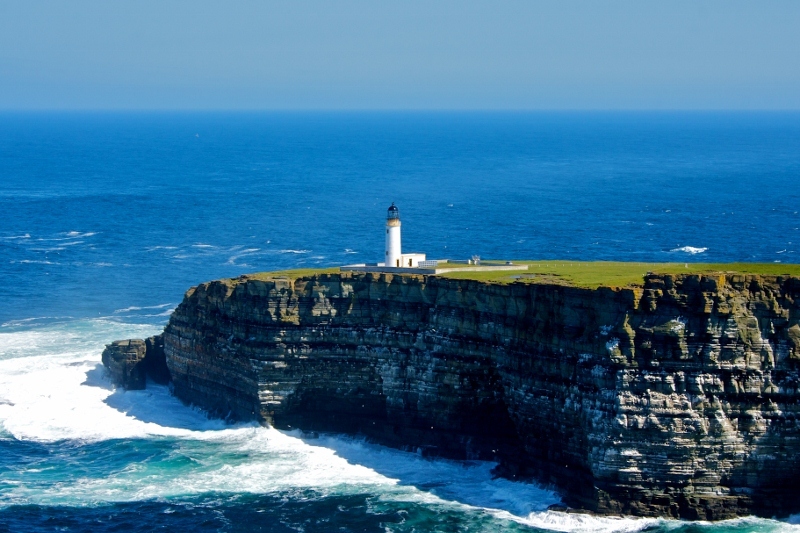 A group of islands in Orkney is to get a £3million boost to protect and celebrate its natural heritage.
Orkney Islands Council has been allocated the grant from the Heritage Lottery Fund for a North Isles Landscape Partnership Scheme.
The initiative aims to conserve, enhance and raise awareness of the distinct identities of Orkney's North Isles through a number of projects.
This could include the conservation of key buildings, making resources available to communities for managing their cultural and natural heritage and developing new skills for the future.
It will receive £2,998,600 including a £169,400 development grant.
Also benefiting from the £7.5million total funding package are schemes at Callander's Pass on the eastern edge of the Loch Lomond and The Trossachs National Park and the Galloway Glens.
Cabinet Secretary for Rural Affairs Richard Lochhead said: "These three large-scale landscapes are amongst the most iconic in Scotland and it is great to see that £7.5million has been awarded to allow these important and ambitious projects to be realised.
"These projects will provide job and training opportunities, benefits for local communities, as well as, the obvious benefits for the environment."
One of the most remote landscapes in Britain, the North Isles Landscape Partnership covers 23 islands including Rousay, Egilsay, Wyre, Shapinsay, Eday, Stronsay, Sanday, Westray, Papa Westray, North Ronaldsay, Gairsay and Auskerry as well as 11 uninhabited islands.
North Isles councillor Stephen Hagan said: "The North Isles Landscape Partnership Scheme will provide us with an opportunity to raise awareness of the North Isles' distinct identity and all that they have to offer, whilst investing in these fragile communities in order to promote their survival."
Councillor James Stockan, chairman of the council's development and infrastructure committee said: "Our award-winning Scapa Flow Landscape Partnership Scheme reinvigorated the area around Scapa Flow, stimulating development and improving what the area had to offer, whilst maintaining its distinct identity. The North Isles Landscape Partnership Scheme has the potential to replicate this in our North Isles."
Orkney College will be involved in providing training while a new heritage trail and interpretation will encourage visitors to the archipelago.